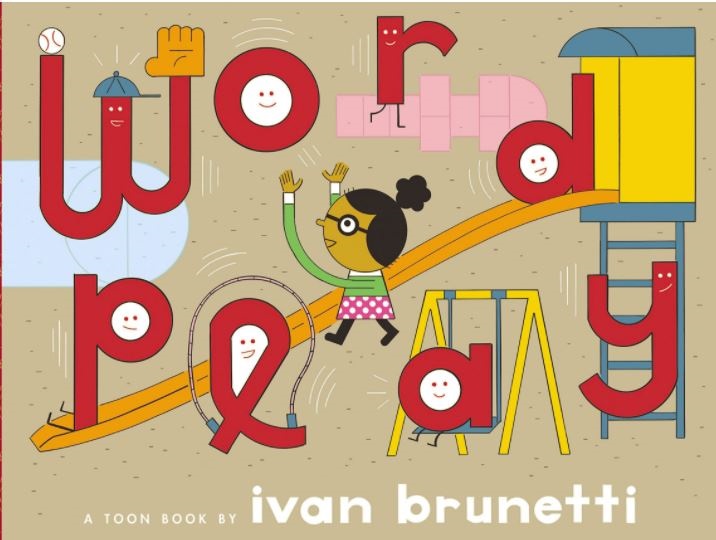 Wordplay: a Toon Book
Written & Illustrated by Ivan Brunetti
Curriculum Collection, E Bru
Easy Books, 2nd floor
When the weather outside over winter break is too wintry – or not wintry enough – to hit the sledding hill with the kids in the family, then it might be the right time to snuggle up and play with a few books. Wordplay is just one of three new titles for the Easy Books section in the Curriculum Collection, each of which invites interaction between adult and child reader and encourages read-aloud play. Wordplay's protagonist, Annemarie, is given homework – to collect compound words. Everything she sees that is a compound word becomes its two parts: a housefly becomes a house with wings, a softball becomes too mushy to hit with a bat, and chickpea is a chick hatched from a peapod. Brunetti's colorful, two-dimensional illustrations are word puzzles themselves, to be solved by the readers. Make it a guessing game!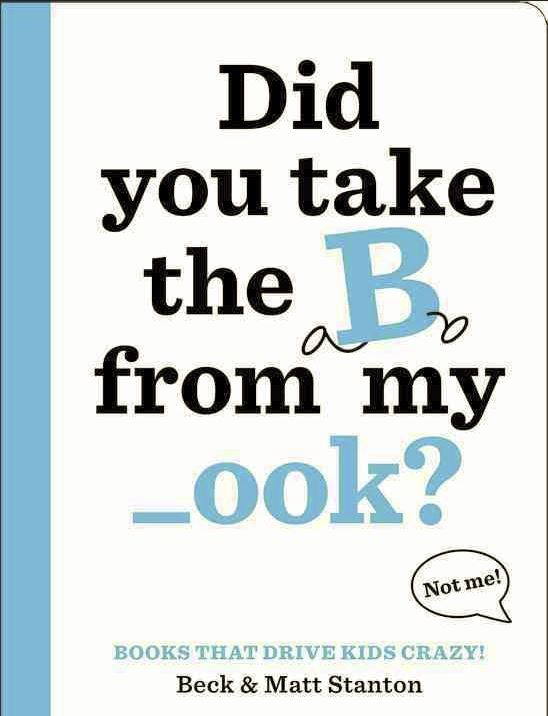 Did You Take the B from My  -ook? by Beck and Matt Stanton begins with an unfortunately timed sneeze which blows the b's from every page. Read aloud, this book becomes a listening game. But not to worry! There's no need to turn to the back of the book for the answers. Each facing  page is illustrated with a simple line drawing of the b-less object which helps the puzzled listener solve the riddle.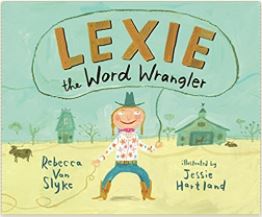 For older readers and listeners (5-8 yrs), Lexie the Word Wrangler by Rebecca Van Slyke and illustrated by Jessie Hartland takes the word play up a notch. Lexie doesn't just wrangle cantankerous cattle, she ropes and ties simple words together into compounds, herds words into sentences, and hitches sentences together so they can get some real work done. When Russell the word rustler comes to town, turning deserts into desserts (not so bad, really) and generally stirring things up, Lexie aims to bring justice, which she does.
These picture books will be fine fodder for wordplay games in your house or classroom.