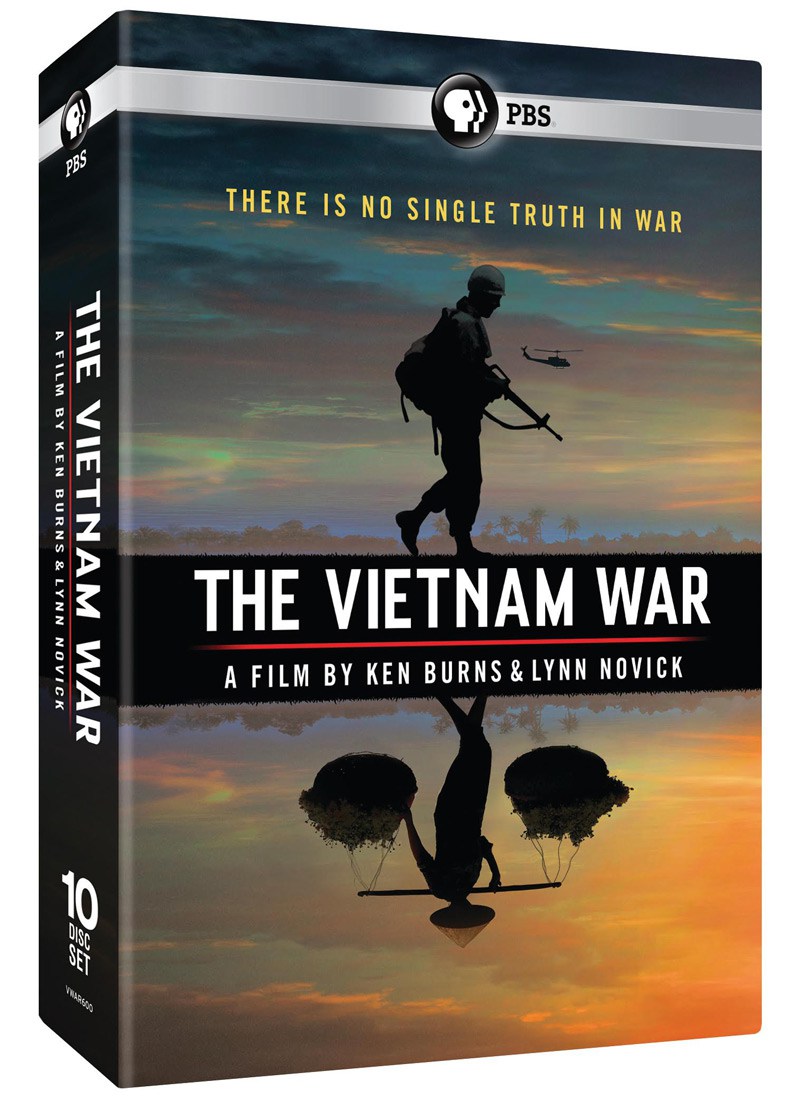 The Vietnam War
A film by Ken Burns and Lynn Novick
DS557.7 .V54 20167 v. 1-2
New DVD Arrivals Island, 2nd floor
Ken Burns latest documentary explores the most contemporary topic of the many documentaries he has comprised. A project that took the better part of ten years for filmmakers Burns and Novick. The result is perhaps the most comprehensive to date with a 10-part, 18 hours of film. This documentary is made for primarily an American audience, but spends as much time telling the American perspective (both civilian and military) as it does the Vietnam side (both North and Southern). The film features interviews with close to 80 different people who were both affected and involved with war in different ways. As is par for the course, Burns and Novick leave no stone unturned walking us through the full picture that was the Vietnam War. What starts out as a small advisory role for the United States in the region after France left post-WWII, the conflict begins as a slow burn that builds to breaking point by 1970. The stories told almost 50 years later show with ease where many American efforts went wrong. For other parts the contradictions exposed make the tag line "there is no single truth in war" all the more appropriate for this film. Not to mention it has a great 60s nostalgic soundtrack to boot.