Mary Jarosz, Climate Reality Leader trained by The Climate Reality Project (founded by the Nobel Laureate and former US Vice President, Al Gore) will talk about climate reality on Thurs., Aug. 3, at 6pm at the Irvin L Young Memorial Library (431 W Center St, Whitewater). Free and open to all!
Program description: "Stopping climate change is the challenge of our time. But we know how and thanks to the Paris Agreement, we have the tools to do it. The sustainable future we want is finally in our hands. The presentation is about the science, weather reality and solutions that everyone can embrace to stop climate change."
The Climate Reality Project web site provides a lot of information, including a quiz and a five-minute "Climate 101" video with Bill Nye, Science Guy:
[youtube]https://youtu.be/3v-w8Cyfoq8[/youtube]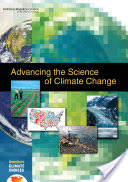 You can learn more with Andersen Library resources, including books and government reports such as Advancing the Science of Climate Change (online via ProQuest Ebook Central, previously ebrary; summary and preview via Google Books), The impacts of climate change on human health in the United States: A scientific assessment, executive summary (online, full report also online), Are we screwed?: How a new generation is fighting to survive climate change (on order for 2nd-floor Browsing Books; copies held by two other UW campuses), and The water problem: Climate change and water policy in the United States (online via Project MUSE). The Library's subscription databases provide access to articles such as "Economics, science and climate change" (World Economics, 2016, vol.17:no.2, pp.31-62), "The 'Best available science' and the Paris Agreement on Climate Change" (European Journal Of Risk Regulation, 2016, vol.7:no.1, pp.42-48), and "Climate change and the clash of worldviews: An exploration of how to move forward in a polarized debate" (Zygon: Journal of Religion & Science, 2015, vol.50:no.4, pp.906-921).
Also see ScienceOpen's Climate Change: Open Access, an automatically-updating collection of open access articles on climate change. Among the top publishers of the morfe than 7,000 articles there are the Public Library of Science, Nature Publishing Group, and BioMed Central.
If you'd like assistance with finding additional information, please ask a librarian (choose chat or email, phone 262-472-1032, or visit the Reference Desk).
Andersen Library is a federal and Wisconsin depository library with federal and state government documents on a variety of current and relevant issues available to you in various formats (print, DVD/CD-ROM, online). Check out your government at Andersen Library!