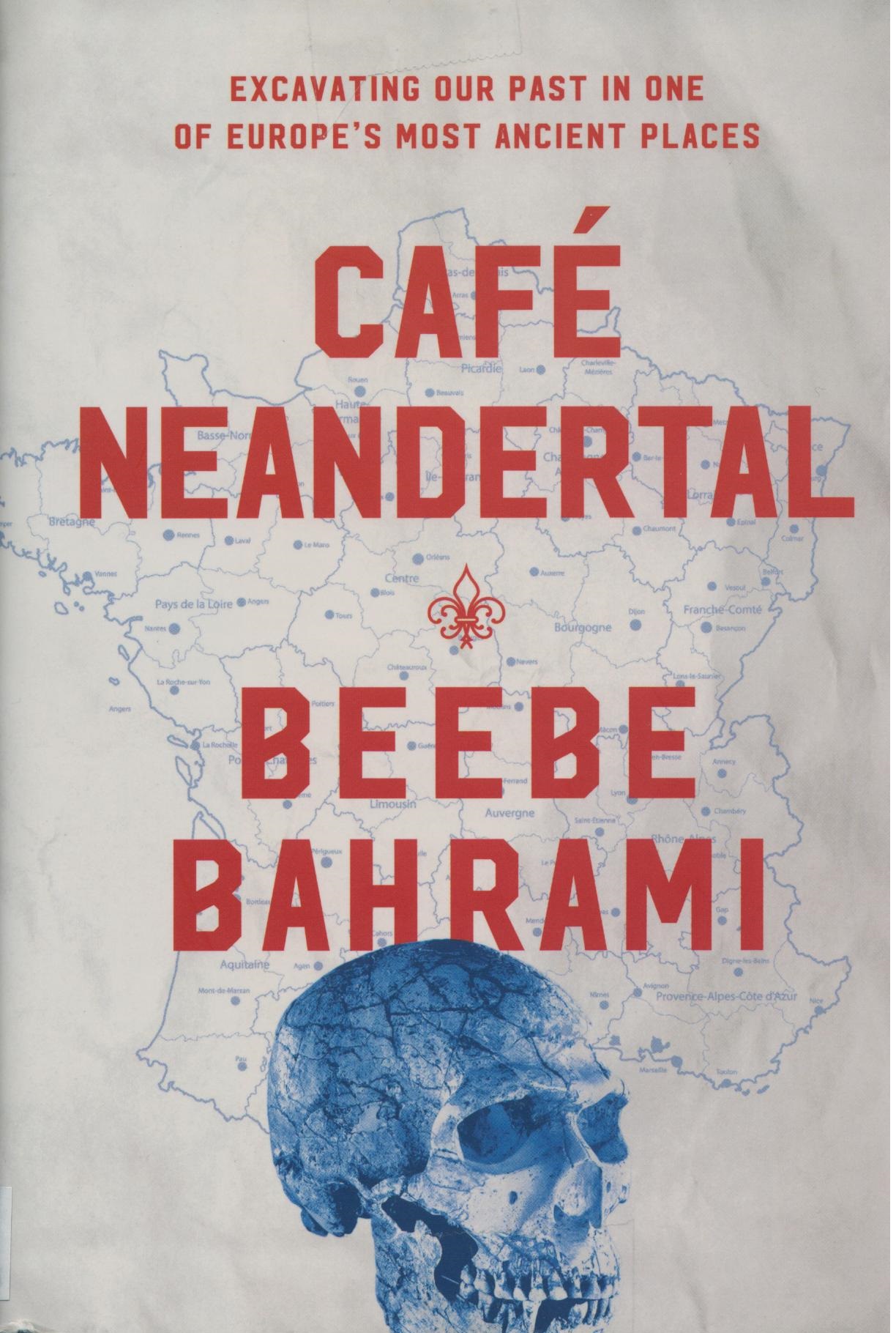 Cafe Neandertal: Excavating Our Past in One of Europe's Most Ancient Places
By Beebe Bahrami
GN285 .B34 2017
New Arrivals Island, 2nd floor
If you're interested in human prehistory, travel writer Beebe Bahrami can introduce you to some long-lost relatives. Europeans and Asians whose ancestors migrated out of Africa 40,000-70,000 years ago, all carry some genes of Neanderthal humans, making them your long lost relatives.
The writer works alongside a research team that includes specialists from a variety of fields as they attempt to paint a complete picture of the Neanderthals who died — or were buried — in the caves in the Dordogne region of southwestern France. Geologists, paleoanthropologists, paleolithic archaeologists, and filmmakers among others, work together in the field by day. By night, they sip scotch and debate what Neanderthals were like – and whether they like what they speculate these earlier humans were like.
Researchers are slowly uncovering in the field and piecing together in the lab a more complete picture of the lives, culture and society of these human ancestors who disappeared from the fossil record 35,000 years ago while leaving their genetic imprint behind.