Here's a fun and enlightening thing to do from time to time: Peruse the covers of popular magazines on Andersen Library's main (2nd) floor to see what the current topics of interest are! Here's a sampling: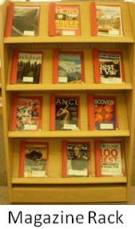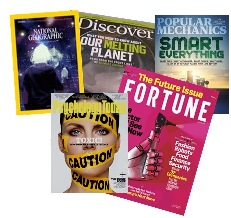 And there are many others….
One of the pleasures or advantages of perusing magazines is that you may be invited by a cover article, then stay to read many other articles in the issue (e.g., in the National Geographic issue is an article about creating 3-D images of animals like a cane toad). It's even interesting to think about the advertisements that are placed in the magazine for people who are interested in these topics (e.g., the National Geographic issue contains an "ad" by Colgate about saving up to 4 gallons of water every time you turn off the faucet while brushing your teeth). Of course, the more you are drawn to keep reading, the better the job the magazine is doing, yes?
Enjoy.