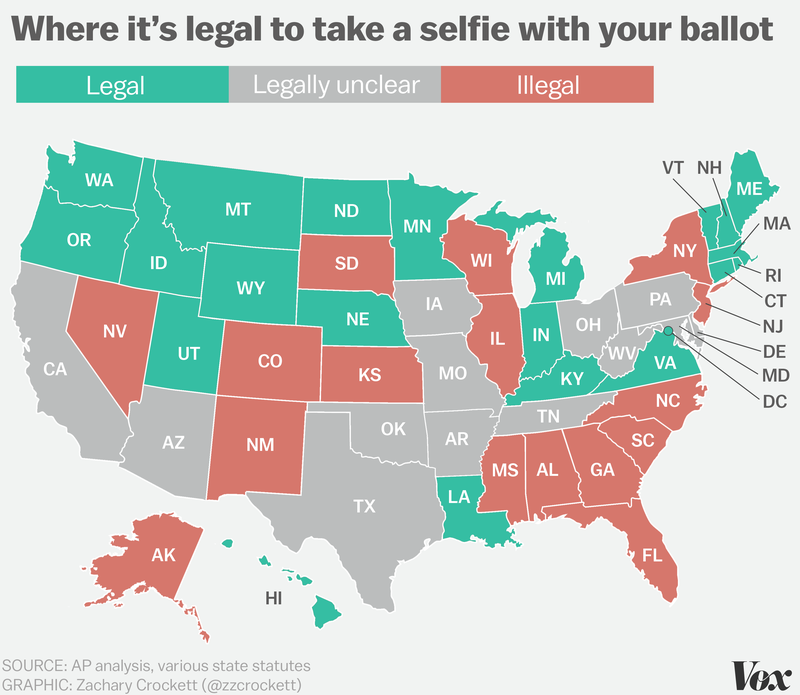 Are you thinking of taking a selfie with your ballot or at the polling place? Will you take a photograph of your absentee ballot? Be aware that Wisconsin state law prohibits a voter from showing "his or her marked ballot to any person or plac[ing] a mark upon the ballot so it is identifiable as his or her ballot" (Wis. Stat. Ann. § 12.13).
You can read more about Wisconsin's law and the laws of other states at these links:
Disclaimer: This blog post does not constitute legal advice. The information is provided without any guarantee of its completeness and legal effect. Although every effort has been made to provide information from reliable sources, when seeking legal information please be aware that you should carefully evaluate the information.