It's World UFO Day on Saturday, July 2! How will you celebrate? Sure, you can see the new Independence Day: Resurgence film in theaters, but you also can read books or watch older movies to enjoy the day!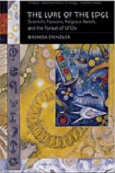 Andersen Library can help! Search Research@UWW to find books such as UFOs and government: A historical inquiry (3rd-Floor Main Collection, TL789 .U22 2012), Lure of the edge: Scientific passions, religious beliefs, and the pursuit of UFOs (online via ebrary), Close encounters of the fourth kind: Alien abduction, UFOs, and the conference at M.I.T. (3rd-floor Main Collection, TL789 .B79 1995), and UFO crash at Roswell: The genesis of a modern myth (3rd-floor Main Collection, TL789.5.N6 S25 1997). There also are reports related to the Roswell incident, such as The Roswell report: Case closed (2nd-floor Federal Documents, D 301.2:R 73), Report of Air Force research regarding the "Roswell Incident" (online), and The flying saucers are real, a book that investigated encounters between Air Force and other aircraft and UFOs in the late 1940's that UWW faculty/staff and students may obtain from other UWs by using the free UW Request service (requested items arrive in 2-5 weekdays). Movies such as Men in Black, Men in Black II, Alien, District 9, Avatar, etc. are available as well (2nd-floor Browsing DVDs, alphabetical by title). The Telegraph provides 140 years of UFO sightings (photos): Part I, Part II, and Part III.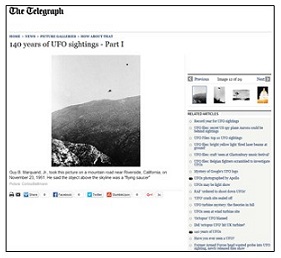 Please ask a librarian for assistance with finding additional materials.
Andersen Library is a federal and Wisconsin depository library with federal and state government documents on a variety of current and relevant issues available to you in various formats (print, DVD/CD-ROM, online). Check out your government at Andersen Library!