KaYing Yang, social justice activist, as well as co-founder of the artisan community support site RedGreen Rivers™ and the community campaign Building Our Future that focuses on ending gender-based violence, will talk about "Transforming Cultures to Create Gender Equity" at 3:30 p.m. on Tues., Mar. 1, in UC 275A. It's part of the Southeast Asian Heritage Lecture Series!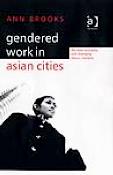 If you would like to lean more, Andersen Library may be able to help! You can search Research@UWW to find articles such as "Blaming culture for bad behavior" (Yale Journal of Law & the Humanities, 2000, vol.12:no.1, pp.89-116) or books such as Rising tide: Gender equality and cultural change around the world (available to UWW students or staff from other UW campus libraries via free UW Request service; requested items arrive in 2-5 weekdays), Gendered work in Asian cities: The new economy and changing labour markets (online via ebrary), or Body evidence intimate violence against South Asian women in America (online via ebrary).
Please Ask a librarian (visit the Reference Desk, call 262.472.1032, or choose to email or chat) for assistance with finding additional materials.