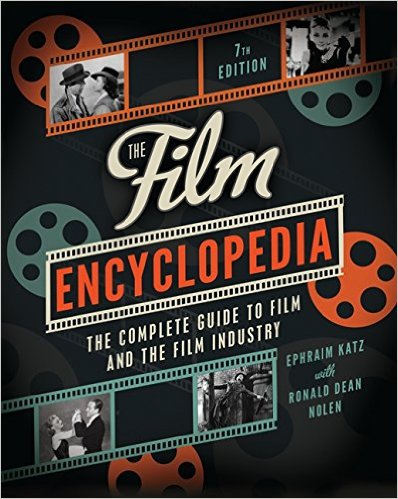 The Film Encyclopedia:
The Complete Guide to Film and the Film Industry
by Ephraim Katz with Ronald Dean Nolen
PN1993.45 .K34 2012
New Arrivals, 2nd floor
Are you a film buff? Want to learn more about your favorite actors, specific cinematographers, or various motion picture studios? Then the 7th edition of The Film Encyclopedia is a great resource for you! While a lot of the information contained in this book can be found online (via Wikipedia or IMDB), sometimes it can be nice to look something up in print. You might even stumble across something or someone you were previously unfamiliar with. The Film Encyclopedia contains over 7,500 entries on topics including (from the back cover):
directors, producers, actors, screenwriters and cinematographers;
styles, genres and schools of filmmaking;
motion picture studios and film centers;
film-related organizations and events;
industry jargon and technical terms;
and inventions, inventors and equipment.
So stop by the library and check out this encyclopedia to learn more about everyone from Popeye,
to Audrey Hepburn,
to Leonardo DiCaprio.