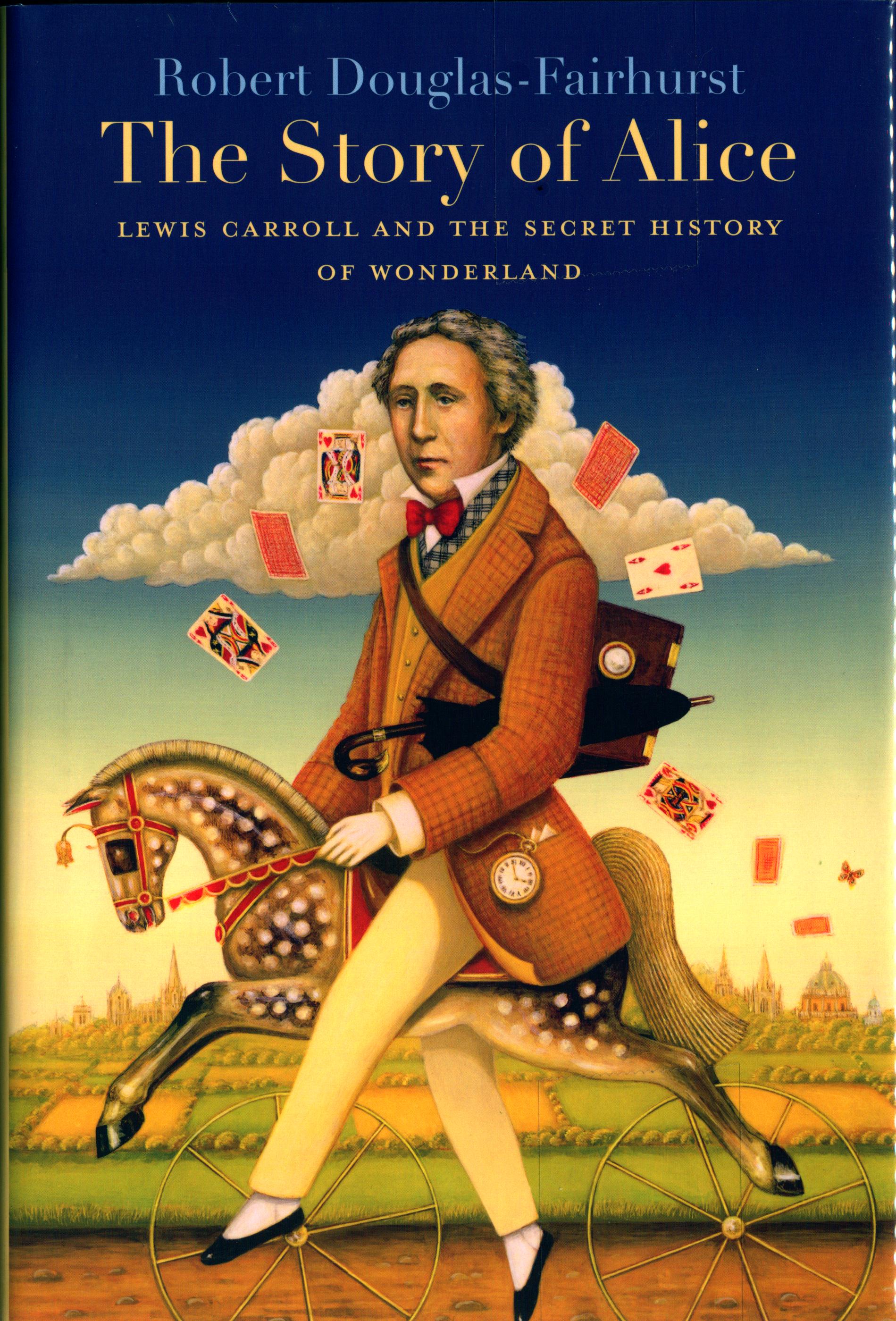 The Story of Alice:
Lewis Carroll and the Secret History of Wonderland
by Robert Douglas-Fairhurst
PR4612 .D67 2015 New Arrivals, 2nd floor
Yay, another book about Alice and her escapades, this one just in time for the 150th anniversary of the publication of Alice's Adventures in Wonderland (Alice in Wonderland). Despite being a Victorian children's story, this book continues to have contemporary themes and appeals to both children and adults.
Douglas-Fairhurst's book explores the lives of Charles Dodgeson (Lewis Carroll), the author, and Alice Liddell, his young muse, and covers the creation of the books (including Through the Looking Glass) through Liddell's death. Meanwhile incorporating contemporaneous culture, such as Victorian and modern literature, the rise of photography, the definition of childhood, and sexual issues. Based on both previously unpublished and published sources, there is much new here to consider.
By far the largest section of the books is "After Alice," which focuses on the time following the publication of these stories and covers Carroll's and Liddell's personal lives, their artistic and other public endeavors, and even approaches the "gaps" in what is known. There are a few interesting photos and other illustrations interspersed amongst the text. Academians and my fellow librarians will be pleased to know that there are copious unobtrusive endnotes with useful citation information as well.
I hope you get a chance to read this book, and if you do we'd love to hear about it.
Coming in October the library is doing an Alice display, which I think you'll enjoy.