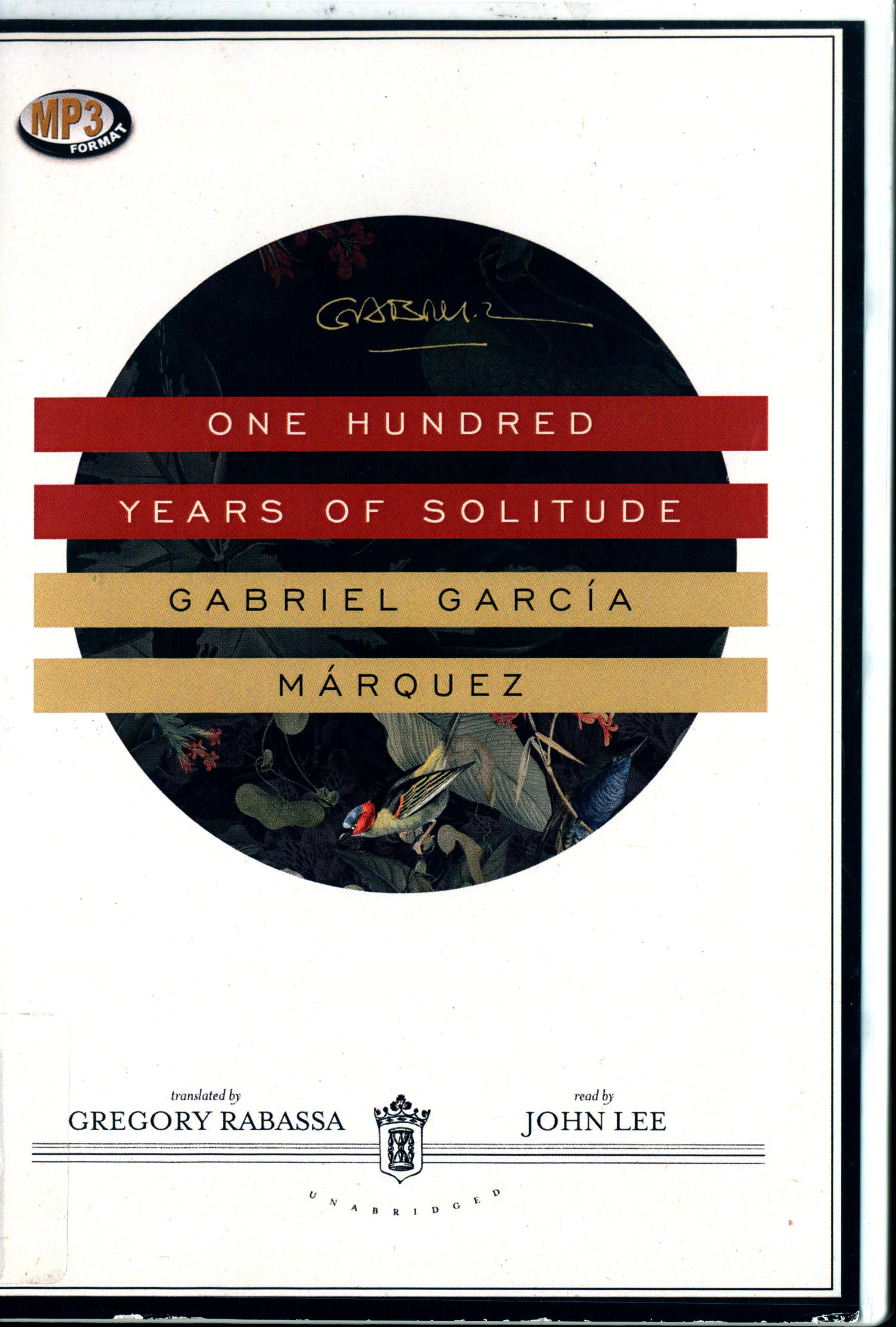 One Hundred Years of Solitude:
by Gabriel García Márquez
In English: PQ8180.17.A73 C513 2014
En Español: PQ8180.17.A73 C54 2015
Browsing Collection, Audiobooks, 2nd floor
Are you going on a long road trip this summer and looking for some entertainment to make it less onerous? I highly recommend "Roadkill Bingo," but if that isn't available (or it grosses you out) pop on an audiobook and be taken on adventures far and wide. If you prefer the former, here's one place to get some reusable BINGO cards.
Originally published in Spanish as Cien Años de Soledad in 1967 and then in 1970 in English, One Hundred Years of Solitude was also recently released as an audiobook by Blackstone Audio. The Spanish version is narrated by Gustavo Bonfigli and the English version by John Lee. If you haven't read Nobel Prize winner Gabriel Garcia Marquez' works before, this is a a great novel to start with. The Spanish version is 17.5 hours long, so about as much narration as you'd need to get to Springfield, MO and back in a car or bus, including slowdowns at tollways and one trip through a drive-thru. The English version clocks in at 14 hours, so you'd have plenty of time left over for Roadkill Bingo or a round of "500 Bottles of Rootbeer on the Wall." Or maybe you'd prefer to stop at Rolla or detour to the Mark Twain National Forest instead.
The story is a set in a mythical small South American town, ostensibly in Colombia, the author's birthplace, and follows the evolution and eventual decadence of the lives of seven generations of the Buendia family. This seminal work of magical realism is richly layered and full of humor. It should give you a fun journey within your journey. No napping while this is playing!
Hope you have a great summer trip!