Librarian of Congress James H. Billington has announced that in the fall, Juan Felipe Herrera will serve as the 21st Poet Laureate Consultant in Poetry for 2015-2016. He will be the first Hispanic poet to serve. Read more about him in the Library of Congress press release about his appointment. There's also a brief biography, along with some selected poems, at the Poetry Foundation's web site.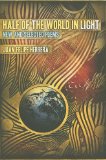 The Poet Laureate works "to raise the national consciousness to a greater appreciation of the reading and writing of poetry." For example, a former Poet Laureate created Poetry 180, a project to make a daily poem reading available, aimed at high school students.
But you can start by reading work by Juan Felipe Herrera! Andersen Library has materials by him, which you can find by searching in Research@UWW, e.g., Exiles of desire (3rd-floor Main Collection, PS3558 .E74 E9 1985), Half of the world in light: New and selected poems (3rd-floor Main Collection, PS3558.E74 H36 2008), and Laughing out loud, I fly: Poems in English and Spanish (2nd-floor Curriculum Collection, Nonfiction, 811.54 Her). And of course, Andersen Library has poetry written by others, as well as books on writing poetry.
If you'd like assistance with finding additional materials, please ask a librarian.
Andersen Library is a federal and Wisconsin depository library with federal and state government documents on a variety of current and relevant issues available to you in various formats (print, DVD/CD-ROM, online). Check out your government at Andersen Library!