Would you like to know more about Scotland, Spain, and Jamaica? You're in luck! There's a Global Café on Wed., Feb. 18, from 5-6 p.m. in the Old Main Ballroom (UC 275A). Presentations at Global Cafes are given by international, travel study and study abroad students.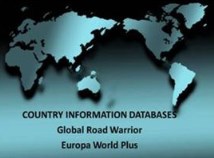 Andersen Library has resources too: Books such as Culture shock! Scotland (3rd-floor Main Collection, DA870 .G73 2001), Culture and customs of Spain (online), and Jamaica (3rd-floor Main Collection, F1874 .D38 2011). Also check out ebooks like Countries and Their Cultures (online or print in 2nd-floor Reference Collection, GN307 .C68 2001) or the databases Global Road Warrior! The Ultimate Guide to the World and Europa World Plus database. There are more links to resources and search tips for getting information on countries on a Library guide.
Please ask a librarian for assistance with finding additional information.