Pet therapy dogs are scheduled to visit Andersen Library several times during Fall Semester, so check the dates and plan to get a dog fix regularly! It's an excellent study break!
Noon to 2pm on these dates in September:
Monday, September 8
Wednesday, September 17
Monday, September 22
For the full schedule of pet visit days, go to Andersen Library's News & Events web page.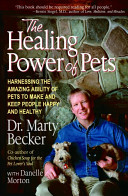 Curious about pet therapy? Andersen Library has resources! Search Research@UWW to find books like The healing power of pets: Harnessing the amazing ability of pets to make and keep people happy and healthy (3rd-Floor Main Collection, RM931.A65 B436 2002), or search articles databases to find articles such as "Evaluating college student interest in pet therapy" (Journal of American College Health, 2009, vol.57:no.5, pp.545-548).
Please ask a librarian if you'd like assistance with finding materials.