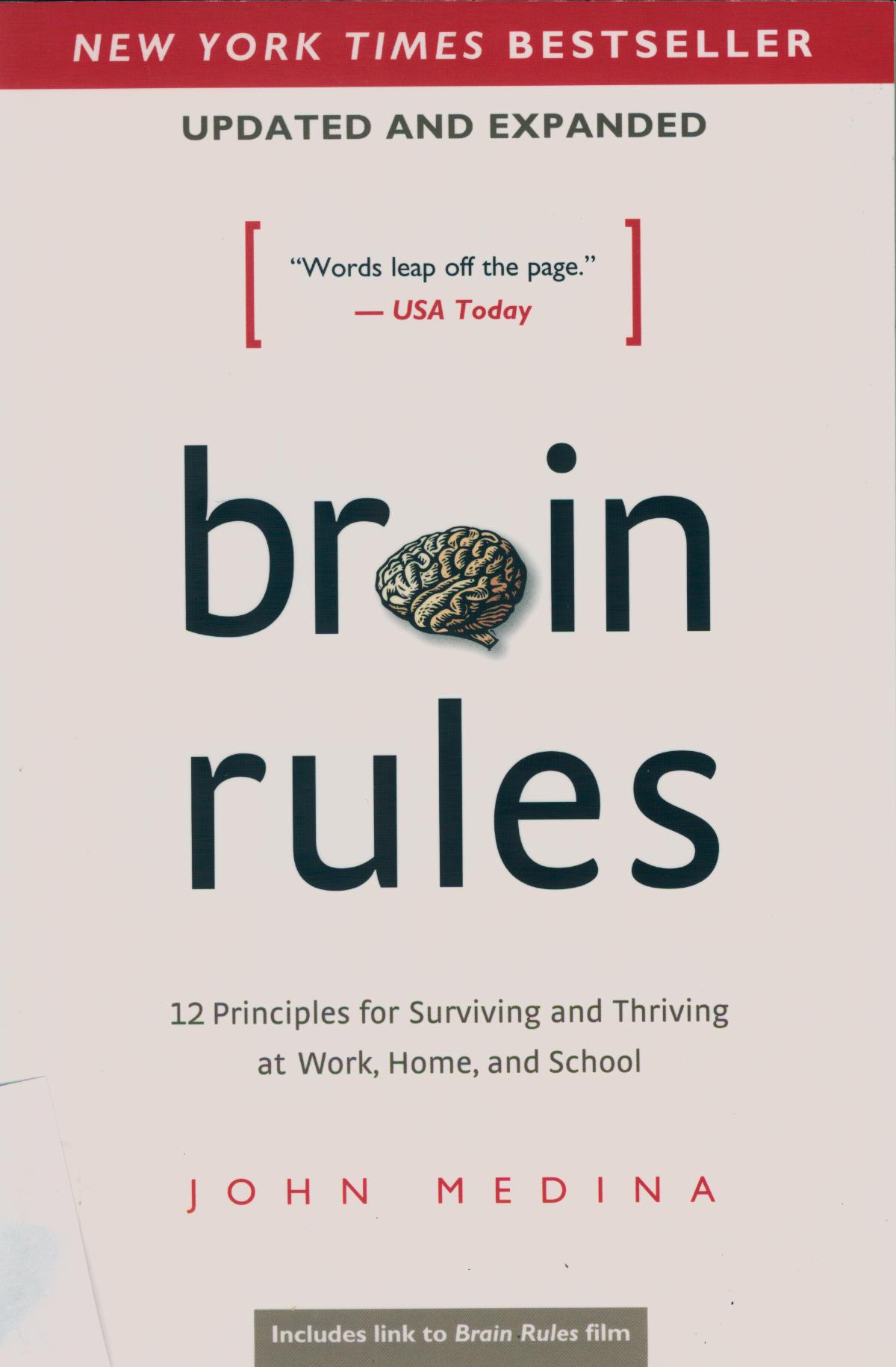 Brain Rules:
12 Principles for Surviving and Thriving at Work, Home and School
by John Medina
BF444 .M386 2014
New Arrivals, 2nd floor
Who couldn't use more brain power? With school starting this week, most of us could use an intellectual boost — so now would be a good time to get some very practical tips from someone in the know.
Developmental molecular biologist, John Medina, studies the genes involved in human brain development. He shares insights to help his readers get the most out of their brains. Though the science behind the book is complex, the author keeps much of his advice refreshingly simple. So consider breezing through this book to find better ways to learn, study, remember and solve problems.