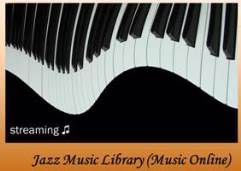 The streaming audio database Jazz Music Library, part of Alexander Street Press's Music Online, released a new look on August 14th. UWW students and staff can enjoy some jazz tracks from over 44,000 albums! That is a whole lot of listening.
The new design clearly shows your options: Browse (by titles, instruments, performers/ensembles, people, sings, genre), select a genre from a list, or select performers & ensembles from a list. The advanced search option allows you to add criteria such as a date range, publisher, catalog number, and more.
You can get durable links for your favorite tracks or albums (click the <> button). If the link doesn't already have the Library's proxy coding (https://libproxy.uww.edu:9443/login?url=http://search.alexanderstreet.com/view/work/538029) at the front like the example, be sure to add it if you plan to click those links from off campus, because you'll need to login with your campus Net-ID.
Enjoy.
And if jazz isn't your favorite, there are two other streaming music databases: DRAM ("folk to opera, Native American to jazz, 19th century classical to early rock, musical theater, contemporary, electronic and beyond" – if you're not sure what you want, click "Random") and Naxos Music Library (classical, but also some selections of jazz, blues, folk, world, gospel, and pop/rock). So, for example, you can listen to The Big Bang Theory Theme music by the Barenaked Ladies anytime!