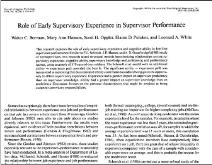 Sweating over your works cited? Unsure of what to underline or italicize? Puzzling over where the publisher is located? Unsure how to go from the article to the citation? What if you don't see an author?! Don't panic–we can help!
In fact, we're having a citation party, and you're invited!

Martha Stephenson, Reference Librarian, will host drop-in sessions where you can bring your questions about MLA or APA citation styles. Two sessions! Come once or twice!
Monday December 10, 3-5pm
Tuesday December 11, 3-5pm
Both sessions will be in the Library's instruction lab (L2211). Ask at the Reference Desk for directions.
We've also got APA, MLA, and Turabian style help online at http://library.uww.edu/guides/index.html#cite (on the Library's home page hover on "Guides" and then click "Citations"). You can call the Reference Desk if you need more help–we've got the complete style manuals there–(262) 472-1032.