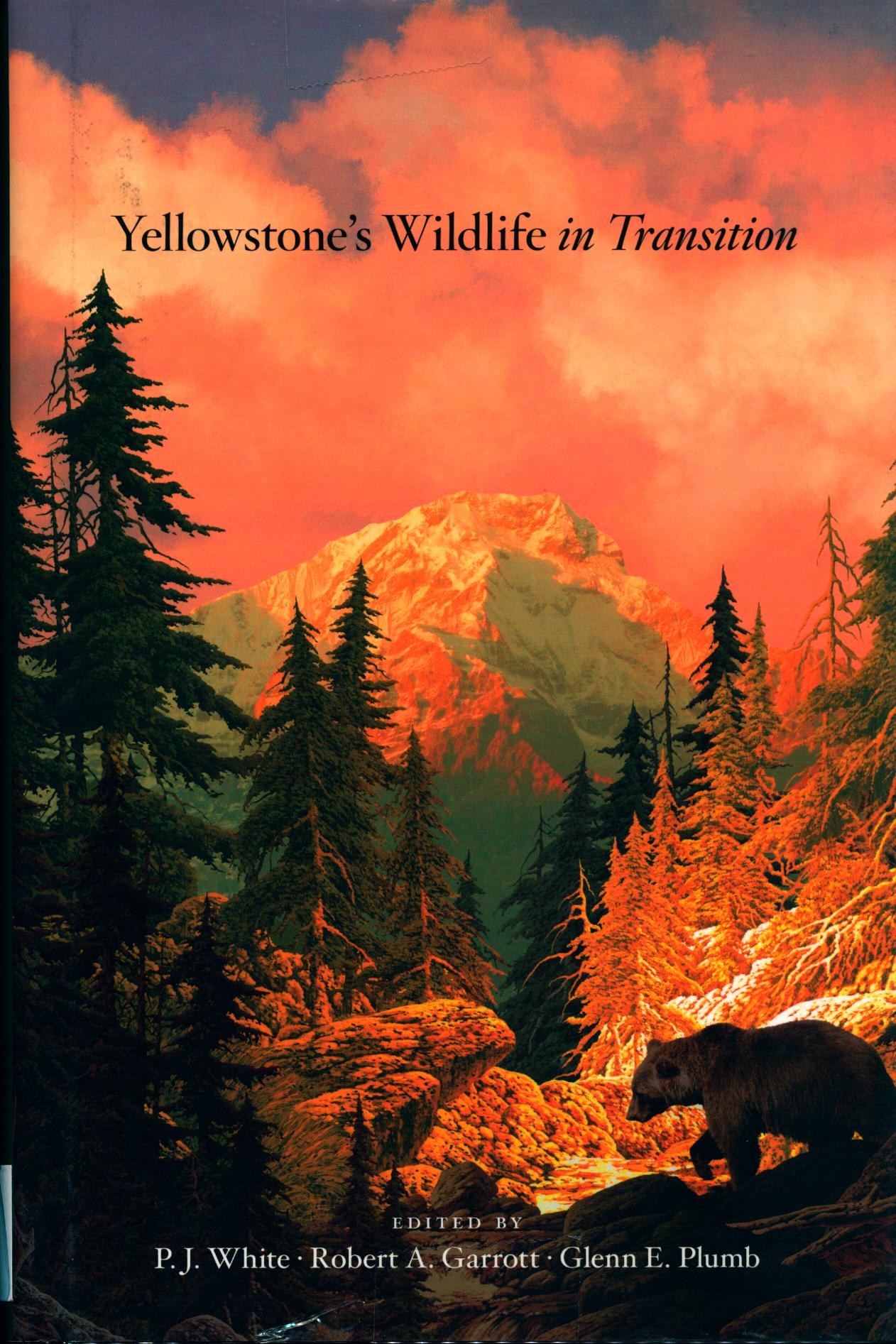 Yellowstone's Wildlife in Transition
edited by P.J. White, Robert A. Garrott, and Glenn E. Plumb
QH104.5 .Y44 Y45 2013
New Arrivals, 2nd floor
The subject of this week's book, Yellowstone National Park, holds a special place in my heart. My two best friends and I took a road trip out to Yellowstone a couple of years after we graduated from college, and my husband and I also drove out there for our honeymoon. One of my favorite memories is driving into a small town near the edge of the park with my husband, and discovering that the town was FULL of elk. Everywhere. Laying in people's yards, on the lawns of buildings, walking down the streets. Apparently they come to that town every year during the fall and we just happened to be there at the same time. It. Was. Awesome.
How does that story relate to the new book? Because Yellowstone's Wildlife in Transition is about (hold on to your hats) the animals, flowers, and plants–i.e., wildlife–of Yellowstone National Park. The book includes sections on the background of the park, population dynamics and interactions among species, and communities and landscape-scale processes. The expert contributors to the book also discuss three "overriding stressors" to the park: invasive species, a warming climate, and development of unprotected lands.
The book contains photos, but unfortunately they're all in black and white, so you don't get the full effect of Yellowstone's beauty. For that, view the Yellowstone webcams on the National Park Service website. For other books about Yellowstone, try a keyword search on "yellowstone national park" in the Library's online catalog.
Even if you don't read this book, put "take trip to Yellowstone" on your bucket list. I promise, you'll love it.