Benjamin C. Campbell, UW-Milwaukee Anthropology Dept., will provide the keynote address at UWW's observance of the annual Darwin Day on Tues., Feb. 12, from 6:30-8pm in Hyland Hall's Timmerman Auditorium. This year's focus is on "Darwin's Unfinished Revolution," the human branch in the evolutionary tree of life.
Andersen Library has many resources on Darwin and evolution.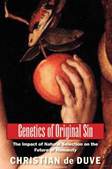 Search HALCat for books or videos such as Lone survivors: How we came to be the only humans on earth (3rd-floor Main Collection, GN286 .S77 2012), Becoming human: Unearthing our earliest ancestors (2nd-floor Academic DVDs, GN281 .B43 2010), Genetics of original sin: The impact of natural selection on the future of humanity (3rd-floor Main Collection, QH325 .D41313 2010), and Darwin's The descent of man (3rd-floor Main Collection, QH365 .D2 1925 or online via either Google Books or Darwin Online). Search Films on Demand for film segments such as Overlapping Hominids and Theory of Human Evolution. Search article databases for resources such as "The ongoing evolution of humanness: Perspectives from Darwin to de Chardin" (South African Journal of Science, vol.105:no.11/12, pp.427-431) and "Charles Darwin on human evolution" (Journal of Economic Behavior & Organization, vol.71:no.1, pp.10-19, doi:10.1016/j.jebo.2006.09.005).
Visit the web site of the International Darwin Day Foundation for additional resources (even the opportunity to send a Darwin Day ecard!).
Please ask a librarian if you'd appreciate assistance with finding materials.