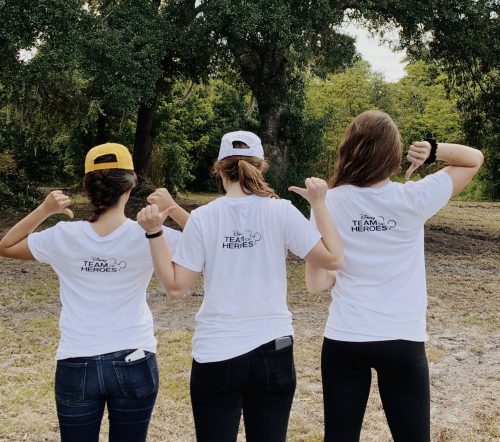 While on the Disney College Program, I decided to be a part of "Disney's Voluntears." This is where a bunch of the college program students, and cast members at Disney, got together to make a difference in Orlando and surrounding cities.
One opportunity I had was to clear walking trails that have been hit hard by Hurricane Irma. The trails we cleared were located in a forest land in the midst of Orlando, and those trails are important for children and families to go and explore nature. It was amazing to experience the silence in the middle of the forest even while being surrounded by roads and highways. It was a good escape from construction and society and I could see why it is so important to take care of because it cannot be found anywhere else in the booming city of Orlando.
I found the volunteer event so fun that I decided to sign up for another one at the end of this week to clean up Lake Louisa State Park. The only thing that does stink about these volunteer events is trying to figure out transportation and spending money to uber, but the experience and knowing your helping the planet and society, is worth every penny.