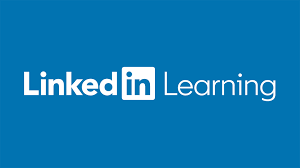 Back by popular demand, UW-Whitewater and LinkedIn Learning have teamed up yet again to bring the 2022 LinkedIn Learning "New You" Challenge! Complete the challenge to win cool prizes!
LinkedIn Learning is a video- based learning platform available to all UW-W faculty, staff, and students, that offers the latest academic, creative, business, and wellness skill development through high-quality instructional videos by industry experts. Often these courses are accompanied by exercise files, handouts, and other resources to support your growth.
Keep the momentum going with a fresh start to 2022 with the LinkedIn Learning "New You" Challenge! Participation is simple and only requires 8-10 minutes per day:
Complete each day's assigned task (watch a video or respond to a written prompt).
Sign your initials when each day is done either by editing the PDF directly or printing out a copy.
Once each daily task is completed, upload a PDF copy of your calendar using the self-service portal of our helpdesk system (ServiceNow).
The Challenge will run from January 10-28, 2022 with all submissions required to be uploaded into ServiceNow by February 4, 2022.
ServiceNow can also be used to place requests for other items, open tickets for problems, and search information within our KnowledgeBase.
If you have any questions, please reach out to the Learning Technology Center via email: ltc@uww.edu.
Good luck and happy learning!