So you want to know about video games of the past and future. Well, you have come to the right place.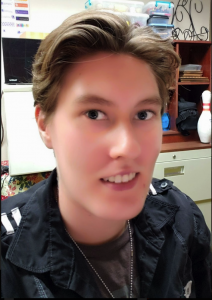 Before we start though I should introduce myself to all of you. I am Liz Beine and still a college student, like really how long does school last, learning Media Arts and Game Design. So I just may know what I'm talking about in this blog. I also work at the Young Auditorium as a theatre technician on campus, but that is not as important.
As stated before at the start of this post this blog will talk about video games of all types. I chose this topic for the blog because video games are not just a hobby for me but more of a passion.
Now I am not one of those elite professional gamers that can tell you how many pixels it took to make their all-time favorite game character. I am more of a casual gamer that loves the storyline of games and playing with my friends online. And I am an Xbox gamer, so please no bashing on console or pc. Let's keep it peaceful and no saltiness on what I post, please.
Blog Goals:
Post one older game (over 7 years old) per week
Post one new or recent game per week
Have the readers learn something new or fun in each post