By: Aaron Xiong
As important as a basketball shoe is to a basketball player, or a facemask design to a football player, a tennis racquet is the main component for a tennis player. It's what allows the player to even play the game. Despite many tennis racquets looking very similar, the difference in racquets are endless. From the weight, string pattern, balance, and racquet head size, the list goes on and on. Today, I'll be giving you an insight to the racquets that I currently use.
As a intermediate to club level player, my game revolves around attacking the ball with precision while also generating a lot of spin off my groundstrokes. As an offensive baseline player, I need racquets that are able to control rallies while also giving me enough feel to generate maximum spin. My current racquet rotation revolves around the Wilson 6.1 95 Pro Staff line.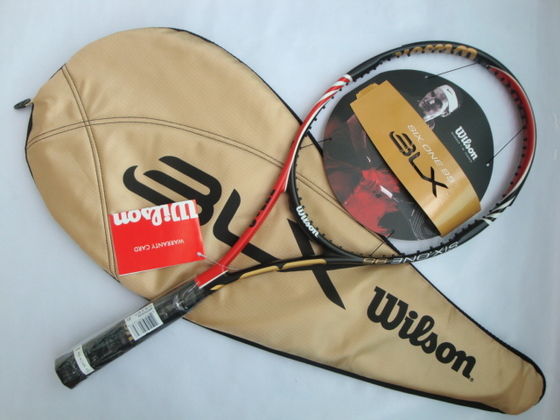 The Wilson 6.1 95 Pro Staff line is an older line of racquets, but one that is still used by many professional tennis players as they can request to still have this racquet made for them. To go more into detail about my racquets, I use the Pro Staff 6.1 Classic, as well as the Wilson 6.1 95 BLX Pro Staff. Both of my racquets are very similar in specs besides the weight distribution and the stringing pattern.
The Wilson Pro Staff 6.1 Classic first debuted in the 90's and was used by one of the greatest serve and volley players, Stefan Edberg. Although this racquet is old, my dad had kept his two racquets in great condition which has allowed me to play with them even in 2021. This racquet boasts a traditional 16×19 string pattern which bites and grips the ball harder to help generate spin. The 95 in the name indicates that this racquet is a 95 sq. in racquet. A smaller head size than many of today's racquets, the 95 sq. in allows for more precision and feel off the racquet which is something that I like!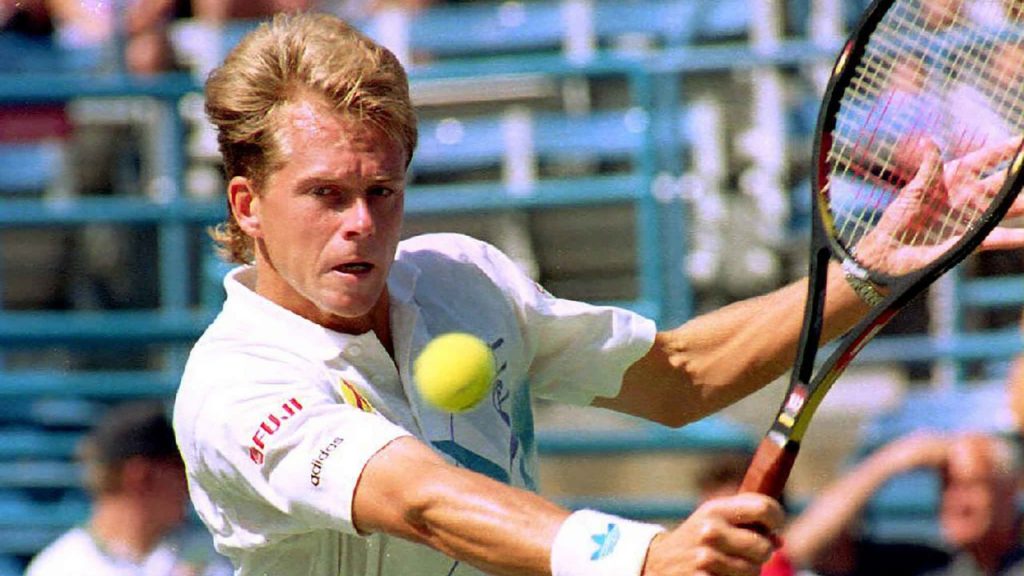 The Wilson 6.1 95 BLX Pro Staff is very similar to the Classic 6.1 95 in many aspects. This iteration of the 6.1 95 that I use came out in 2010 and lasted till the end of 2011 before getting an updated cosmetic look. This racquet retains many of the Classic 6.1's specs such as the 12.7 oz. weight when strung, the 95 sq. in head size, as well as the same frame design. The only differences this racquet has from the Classic 6.1 is a slightly stiffer beam as well as utilizing a 18×20 string pattern for easier access to spin and more control.
As both racquets are part of the same line of racquets and share identical specs besides the string pattern, they are very effective for my arsenal of choice. Although older than many racquets on the market today, I was lucky enough that my dad was still in possession of his 6.1 Classics and lucky enough to find someone who was selling the 6.1 BLX. Despite specs of racquets appearing and sounding confusing, understanding the way your racquet plays and how it tailors to your playing style is really important.

I also string up my racquets with a hybrid of strings. This hybrid is the same one Roger Federer uses which consists of Wilson Natural Gut on the mains (vertical strings) and Luxilon ALU Power on the crosses (horizontal strings). This is a stringing setup that allows for great feel off the racquet as well as power control and spin. The perfect combination for the best player in the world.
Racquets can make or break your game and it's important to find one that suits your playing style. Although I prefer a 95 sq. in head size, this does have it's down sides. Some downsides include less room for error, and generating power has to come from the player due to less racquet head space to work with. No matter, the pros outweigh the cons in my opinion which is why I chose to use these Wilson 6.1 95 Pro Staffs. They are the perfect combination of feel and spin which is exactly what my game is about.
The racquet the most vital part of a tennis player's game. Without the right racquet, many players can't play a match without complaining. There are many more things that go into a racquet, but I don't have enough time to talk about it now. Just keep in mind, even though the racquet is so important, it's the player that makes the racquet and not the other way around.