By: Aaron Xiong
Unlike many sports that involve the aid of teammates and coaches, the gladiator sport that is Tennis sees the ascend and decline of many professionals. Without the support of coaches on the court, the tennis court can seem like an island with no escape. However, if you can muster the strength and the will to keep fighting back, great things can happen.
With the Australia as the location of the first Grand Slam of the year, many Australians outside of the top 100 get wildcards into the tournament. Despite this, young Australian Thanasi Kokkinakis wasn't given a wildcard and had to compete in the qualifying rounds to garner him a spot in the tournament. After winning his qualifying rounds, Thanasi was into the Australian Open.
Heading into the Australian Open, Thanasi Kokkinakis hadn't won a match Down Under since the first round of the 2015 open when he defeated number 11 seed Ernest Gulbis in 5 thrilling sets. However, the young pro found his rhythm in the first round as he defeated South Korea's Kwon Soon-woo.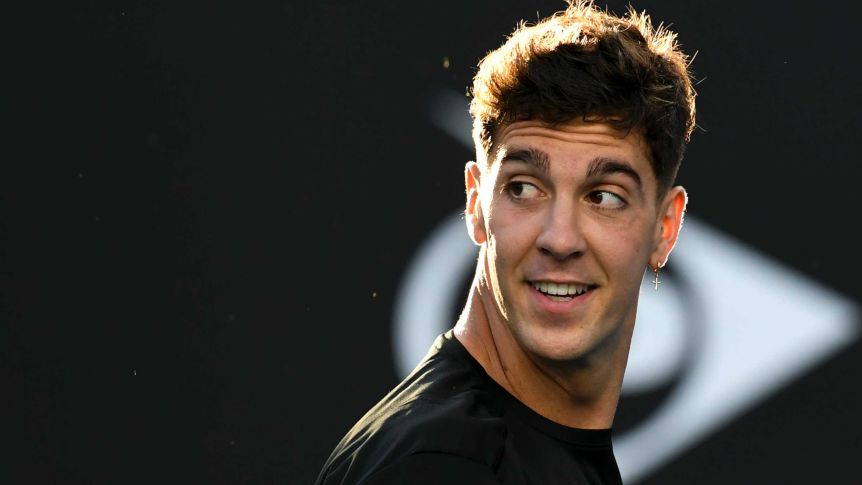 Due to injuries and little success at tournaments, Nike had ended their endorsement deal with Kokkinakis. Spectators and commentators at this year's Australian Open took notice of it and the lights were back on the young Australian. After the win against Soon-woo where he dressed in an all black outfit, he stated that he got it from Chadstone Mall in Melbourne. He worked with what he had at his disposal and made a name for himself despite not being endorsed by a major clothing brand.
After his emotional first round win, tennis legend Roger Federer messaged Kokkinakis on Instagram to congratulate him on a job well done. Kokkinakis had defeated the then world number one in the second round of the 2018 Miami Masters and received a lot of praise from the Swiss Maestro both then and now.
However, Thanasi Kokkinakis' run at this year's Australian Open came to an end on day four after a round two loss to world number six Stefanos Tsitsipas. The 24 year old Australian had been looking to make a deep run after several injury ridden years. Despite taking the match to a deciding fifth set, the young Australian was broken at 2-2 in the fifth and loss the match [7-6(7-5), 4-6, 1-6, 7-6(7-5), 4-6].
Despite a round two exit, Kokkinakis received support from the crowd and tennis fans around the world as he put on a show in round two. In what he hopes will be the next spark of his young career, the Australian hopes to break back into the top 100. He stated that although he has a long road ahead, there are a ton of positives to take from this year's Australian Open.