Ever wanted to try a different type of potato and didn't know what to put on it? Ever think a potato needed a little something extra? Look no further, we're here to help.
I've found that an excellent pair with red potatoes are *drum roll please*………..packets of ranch and butter! Simple right? I present to you Ranch Packet Roasted Potatoes – created by Hidden Valley Ranch.
Start with:
2 pounds of small red potatoes, washed and quartered
1 packet of Hidden Valley Ranch powder
3 tablespoons of butter
Toss them all together, stick them in a pan at 450 degrees Fahrenheit for 30 to 35 minutes and BAM. Potato deliciousness. A simple yet effective way of making a good thing even better.
---
Say red potatoes aren't your thing. Maybe you're a potato chip kind of person? In any event, this information isn't very mind-blowing. It's a fact of life.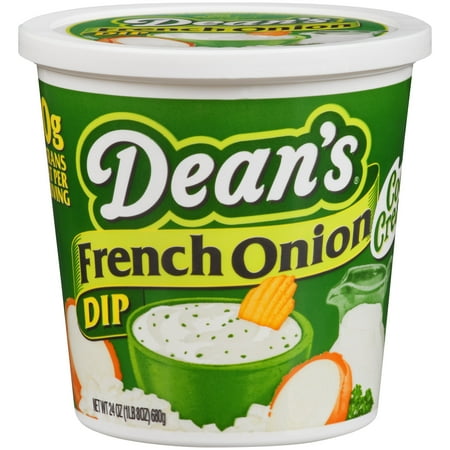 I give you the ultimate potato pairing. While Dean's happens to tickle my fancy, I will admit that any type of french onion dip does the trick 125% of the time. Additionally, it's multi-functional. Add it onto your baked potato instead of sour cream and watch your life change in the blink of an eye.
---
When in doubt, add cheese and bacon bits to your potatoes. Without further adieu, here are the appropriately named Easy Potato Skins – created by the I Heart Naptime blog.
You'll need:
4 large russet (or yukon, we don't discriminate) potatoes
3 tablespoons of melted butter
1 or 2 cups of cheddar cheese
1/2 cup of bacon bits
2 teaspoons of kosher salt
Sour cream (if you're into that sort of thing)
Pre-heat the oven to 400 degrees Fahrenheit. Cover a pan with foil and non-stick cooking spray.
Wash the potatoes, cut off the ends, and slice into approximately 1/2 inch slices. Brush both sides with butter and sprinkle with salt. Place on the pan and bake for 30 minutes. Flip the potato slices half way through to brown each side. When they're complete, add on cheese and bacon bits and bake for 3-5 minutes more to melt the cheese. Serve with sour cream if you so choose (I won't judge you for it despite my hatred for sour cream).
---
There you have it! Three simple potato pairings to spice up your potato needs. Leave a comment below with your favorite potato pairing!