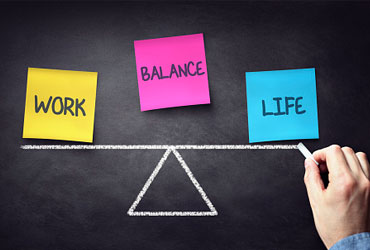 Overworking is something that I struggle with quite often, and I'm sure many of you do too. I tend to put too much on my plate at once, which becomes very overwhelming. I have found some ideas that help keep me from overworking myself that can hopefully help you as well!
Focus on one task at a time

I often find myself jumping from task to task without finishing them. In school especially, I sometimes start an assignment and move on to a new one without completing the first one. I have realized that this is a bad habit to have because it causes you to lose motivation to finish what you started. It can be difficult to go back to an unfinished project because you may feel that you have already worked on it enough. This will cause you to keep pushing it back until the last minute, and you won't be putting in your best effort. Focus on one thing at a time and finish what you started.

Set time aside for breaks

Make sure that you schedule time in your day for breaks. If you have a busy day with multiple activities or assignments to get done, it is so important to give yourself a break. Even if it's just 10-15 minutes, it can give your brain a rest to help you relax and regroup. If you are continuously working for multiple hours in a row, you can get burnt out and overwhelmed, which can affect your attitude and efforts for the rest of the day.

Priorities first

Try to work on the most important tasks before anything else. You should not waste time or energy on activities that are not a priority because it will just add unnecessary stress. If you work on what is most important before the less important tasks, it should be less stressful. You will feel more accomplished and productive because you will have already gotten the most significant responsibilities out of the way.