The retirement of former Tampa Bay Buccaneers and New England Patriots quarterback Tom Brady has been anything but uneventful.
Earlier this month, the seven-time Super Bowl champion and three-time NFL MVP announced his retirement after 22 seasons.
Brady cited family as the reason to step away from the game.
There have been many questions surrounding his retirement, given that it was so bizarre. He announced his retirement nearly a week after he lost to the eventual Super Bowl Champion Los Angeles Rams.
            According to recent reports, Brady was "frustrated" with the Buccaneers. Look no further than former teammate Rich Ohrnberger, who spent three seasons with Brady in New England. He sent out a series of tweets saying that Tom Brady and Bruce Arians' relationship was "soured."
"Heard some interesting things recently…The Tom Brady and Bruce Arians honeymoon was over in Tampa. The retirement wasn't because of the trouble seeing eye to eye on the offensive game planning, but the relationship was souring."
Ohrnberger continued with a follow up post.
"Apparently, while Arians was rehabbing his Achilles in the early mornings, offensive coordinator Byron Leftwich and Brady would work on the week's game plan. Arians would later come in and take the red pen to work they'd done. The QB and OC felt undermined, there was tension."
Arians emphatically strongly denied Ohrnberger's claim while using some colorful language.
"I mean, that's such bulls—. That's what pisses me off. I guess Byron could corroborate on this too. First of all, I don't rehab my Achilles in the morning," Arians continued, "I will go over the game plans and add things, but I don't delete anything. I don't have to because they do such a good job. I'll see some things. Add some things. It's an awesome collaboration, one of the best I've ever been around."
It appears there is more to this story than meets the eye. It will be interesting to see where the story goes from here and if anything new develops over the next few weeks and months.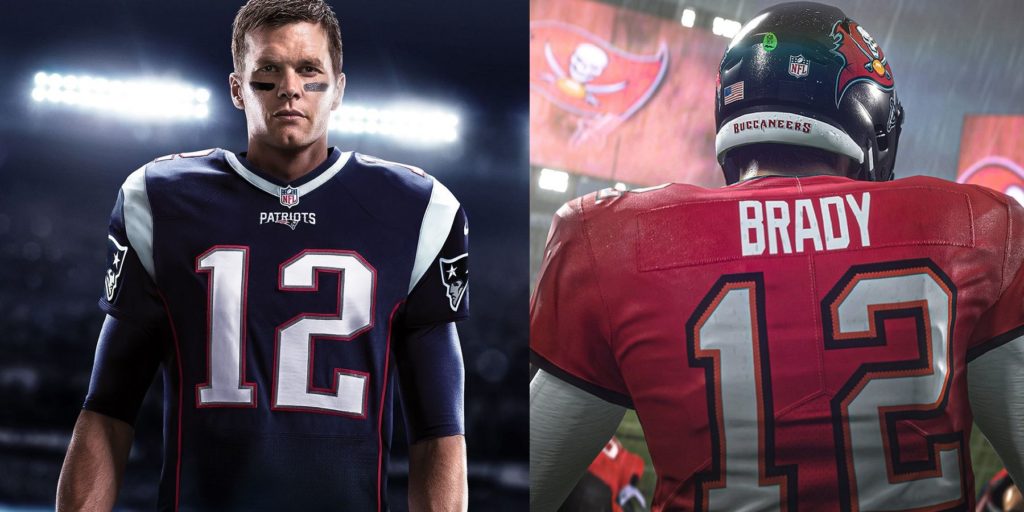 Tom Brady in a Patriots uniform (left) and a Buccaneers uniform (right) in the Madden NFL video game.