Dallas Cowboys' cornerback Kelvin Joseph has been named a person of interest in a homicide case, that resulted in the death of 20-year-old Cameron Ray, a native of Lower Greeneville, Texas.
The fatal incident took place on March 18after Ray was hanging out in Dallas with some buddies. Things went south when another group of men started a fight with Ray's group. According to police, Ray was not aggressive. After the fight. Ray and his buddies began to walk back to their car when an oncoming SUV opened fire and killed Ray. According to various sources, such as Yahoo News and TMZ, Joseph is believed to be either seen around the time of the shooting or was in the SUV when it occurred.
According to ESPN, one of the men was wearing a necklace with a pendant that read "YKDV." Joseph's rap name is apparently "YKDV Bossman Fat."
The Dallas Cowboys released a statement saying that they are aware of the situation, have been in contact with the Dallas Police Department and have notified the league office about this matter.
            Joseph was not the only NFL player to have legal troubles.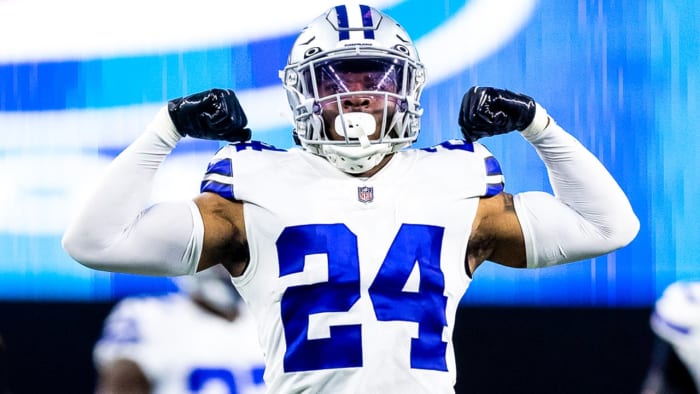 Former Dallas Cowboys' and current Carolina Panthers linebacker Damien Wilson was arrested last week after apparently threatening to kill his girlfriend with a tire iron.
Wilson's girlfriend, Ryan Sokolosky, told the Dallas Morning News that he had gone off the rails after she had broken up with him.
Sokolosky said that Wilson reportedly "emerged from the bushes holding a tire iron" at her home and threatened to kill her.
Wilson's attorney, Toby Shook, said in a statement that Wilson "did not commit any type of assault." He added that "we look forward to all the facts coming out so that his name can be cleared."
Wilson played 22 games for Dallas from 2015-2018. He then went on to play for the Kansas City Chiefs and Jacksonville Jaguars before signing with the Carolina Panthers this March.
            The Carolina Panthers told the Dallas Morning News that they are aware of the allegations against Wilson and had no further comments.