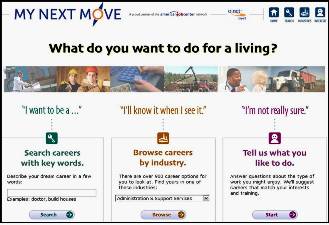 Are you trying to figure out what your career should be? My Next Move lets you search for careers with keywords, browse potential careers by industries, or answer a series of questions about yourself to help match your interests and abilities to potential careers. The site also provides information about careers (requirements, outlook, salary, etc.). It was created for the U.S. Dept. of Labor and uses information from its O*NET database of occupation characteristics and outlook data from the Bureau of Labor Statistics. This site is very easy to use!
There's also a My Next Move for Veterans that tries to match your military experience with civilian opportunities.
Andersen Library is a federal and Wisconsin depository library with many federal and state government documents on a variety of current and relevant issues available to you in print, microfiche, CD-ROM, and electronically. Check out your government at Andersen Library!