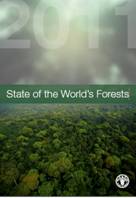 2011 is the International Year of Forests, designated by the United Nations to draw attention to sustainable forest management and the relationship between people and forests (they aren't just habitats for flora and fauna, although that's critical too, but they support peoples' livelihoods and reduce poverty, if used in a sustainable way).
Among the resources linked from the UN site is a publication from the Food and Agriculture Organization, State of the World's Forests 2011. It discusses sustainable forest industries, the role of forests in climate change, and their local value.
Forests matter to Wisconsin, too, which has 16 million acres of forest. The state Dept. of Natural Resources's Division of Forestry protects our forest land and manages it sustainably. From its web site you can read about the Statewide Forest Strategy and the latest assessment of our forest resources. Wisconsin has worked hard to manage its forest resources for more than 100 years. Read the history from the web site, as well as descriptions of the eight state forests and the experimental state forest near La Crosse that is used for long-term research studies. Here in Whitewater we enjoy the benefits of proximity to the Kettle Moraine State Forest-Southern Unit.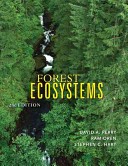 Andersen Library has additional materials, if you'd like to learn more. Search HALCAT for titles such as Forest ecosystems (3rd-floor OVERSIZE Main Collection, QK938.F6 P46 2008), Human health and forests: A global overview of issues, practice, and policy (3rd-floor Main Collection, RA566 .H86 2008), and Wisconsin's forests, 2004 (2nd-floor U.S. Documents, A 13.80:NRS-23 or online). Search article databases to find articles such as "Forested Landscapes Promote Richness and Abundance of Native Bees (Hymenoptera: Apoidea: Anthophila) in Wisconsin Apple Orchards" (Environmental Entomology, 2011, vol:40:no.3, pp:621-632), "Parcelization: Forest Change Agent in Northern Wisconsin" (Journal Of Forestry, 2011, vol.109:no.2, pp.101-108), "Lifelong Love Affair with Trees" (American Forests, vol.112:no.4, pp.30-33), "A National Assessment of Physical Activity in US National Forests" (Journal Of Forestry, 2011, vol.109:no.6, pp.343-351), and "What Is a Healthy Forest?: Definitions, Rationales, and the Lifeworld" (Society & Natural Resources, 2007, vol.20:no.2, pp.99-117).
Please ask a librarian for assistance with finding materials if needed.

UWW's Andersen Library is a federal and Wisconsin depository with many federal and state documents on a variety of current and relevant issues available to you in print, microfiche, CD-ROM, and online. Come check out your government at Andersen Library!