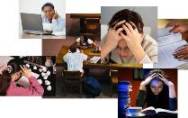 Andersen Library's extended hours for end-of-fall-semester studying start Sun., Dec. 5th. And to help you stay awake, enjoy free coffee evenings & weekends, plus popcorn at 10:30pm!
Andersen Library hours for Dec. 5-Dec. 20:
Sundays 9am-2am
Mondays-Thursdays 6am-2am
Fridays 6am-10pm
Saturdays 9am-10pm
Tuesday, December 21: 6am-midnight
Wednesday, December 22: 7am-4:30pm
Good luck, everybody!