A panel of experts will discuss The Value of Water on Mon. , Nov. 29, 5:30-7:30pm in Timmerman Auditorium (Timothy J. Hyland Hall).
You may be inclined to take drinking water for granted, but that's not the case in other places, not even in other parts of the United States. And even the Great Lakes are affected; drier states covet our freshwater supply. Already the states bordering the Great Lakes have struggled to protect this significant resource.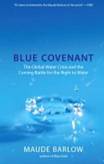 Andersen Library has resources, if you'd like to learn more. Search HALcat (Harold Andersen Library catalog) and find titles such as Water: The epic struggle for wealth, power, and civilization (3rd-floor Main Collection, CB482 .S65 2010) and Blue covenant: The global water crisis and the coming battle for the right to water (3rd-floor Main Collection, HD1691 .B366 2008). Among materials available addressing the water needs of the Western U.S., where "the demands for water in many basins of the West exceed the available supply even in normal years" is Water 2025: Preventing crises and conflict in the West, a U.S. Dept. of the Interior report, and Dead pool: Lake Powell, global warming, and the future of water in the west (3rd-floor Main Collection, TC557.C62 G54 2008).
Please ask a librarian for assistance with finding materials.

UWW's Andersen Library is a federal depository with many federal, state, local, and international documents on a variety of current and relevant issues available to you in print, microfiche, CD-ROM, and online. Come check out your government at Andersen Library!