The 2010 (sixth annual) UW-Whitewater Chancellor's Regional Literary Award recipient is Agate Nesaule, professor emerita of UWW's English and Women's Studies departments. She will give a reading on Monday, Oct. 11, at 7pm (Timmerman Auditorium, Hyland Hall).
Andersen Library has two novels by Nesaule: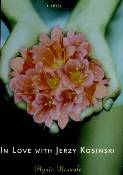 If Andersen Library's copies are checked out, UWW students and staff may request them from other UW campus libraries by using the free Universal Borrowing service. Requested items arrive in 2-4 weekdays.