Truth is stranger than fiction.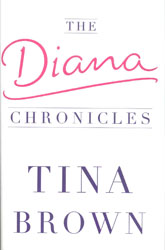 The Diana Chronicles
By Tina Brown
MCN Bro
McNaughton Collection, 2nd floor
Granted, there have already been hundreds of books written on Diana, Princess of Wales. But this new addition to the field should be a good one. Author Tina Brown was editor-in-chief of the England's gossipy Tatler magazine when Diana began her rise to fame. Brown went on to become editor-in-chief of Vanity Fair and later The New Yorker.
Brown not only knew Diana personally, but she interviewed 250 people who moved in Diana's inner circles, to put together a compelling portrait of the "real" Diana. However, it's more than a little disappointing that the only photographs in the book are the black & white montage on the front- and end-papers of the book.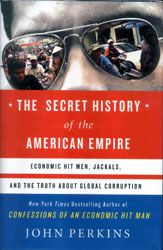 Secret History of the American Empire
By John Perkins
MCN Per
McNaughton Collection, 2nd floor
John Perkins' bestselling 2004 book, Confessions of an Economic Hit Man (Main Collection, 3rd Floor, UB271.U52 P47 2004), chronicled his descent from a Peace Corps volunteer to an international pawn for corporate greed. In this sequel Perkins demonstrates how the U.S. "empire" imposes its will on much of the world. His overarching theme is that an "empire" is ruled by a potentate whose reign is entirely independent of the will of the people. And Perkins names multinational corporations (the corporatocracy), tied to the power of American military might, as this autocrat. Perkins' saga blazes through dozens of countries where he chronicles political assassinations, CIA-backed coups, crushing debt for foreign governments, deepening poverty for the masses, and billions of dollars in profits to the corporatocracy. Some critics have called Perkins books "paranoid" while others find his revelations just plain scary. Judge for yourself – one guarantee is that you won't find this book boring.