They're here! Extended Andersen Library hours for final exams start Saturday, December12th. And if you need help staying awake, there's free coffee in the afternoons and evenings: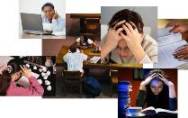 Sat. Dec. 12: 9am-10pm
Sun. Dec.13: 9am-2am
Mon.-Thurs. Dec. 14-17: 6am-2am
Fri. Dec. 18: 6am-6pm
Sat. Dec. 19: 9am-5pm
Sun. Dec. 20: 1pm-10pm
Mon.-Tues. Dec. 21-22: 8am-4:30pm
Wed.-Sun. Dec. 23-27:

CLOSED

Good luck, everybody!