(Post author: Madison Pingel, Elementary Education Major)
Did you recently notice a few extra little children and stuffed animals in the Library? Did a giant octopus catch your eye when you were trying to study? It's no surprise! Fifteen children from ages 1 to 7 years visited Andersen Library on Friday, April 14, 2023, to participate in the Library's Eighth Annual Stuffed Animal Sleepover. The children of UW-Whitewater students, staff, faculty, and the Children's Center, were invited to participate in a craft and dance party fun followed by a story time.
Art Education students from ELEMMID 424 coordinated a craft activity, and volunteer students, Brooke Adamczyk and Elizabeth Bochat, took lead to teach the craft with assistance from Georgia Mayfield and Sarah Miller. Children created a variety of fish cutouts to display on our ocean backdrop. The children then jumped in with our Jr. Assistant Addie, and got moving with some beach-themed tunes and a boatload of balloons. Student librarian assistant, Orion Regenold, created the playlist. Check it out on Spotify: Stuffed Animal Sleepover.
Ready for a rest, the children then enjoyed stories and action rhymes with UW-W COEPS students, Madison Pingel and Alyssa Ostrenga. Their selections were Louie's Goose by H.M. Ehrlich and Way Down Deep in the Deep Blue Sea by Jan Peck.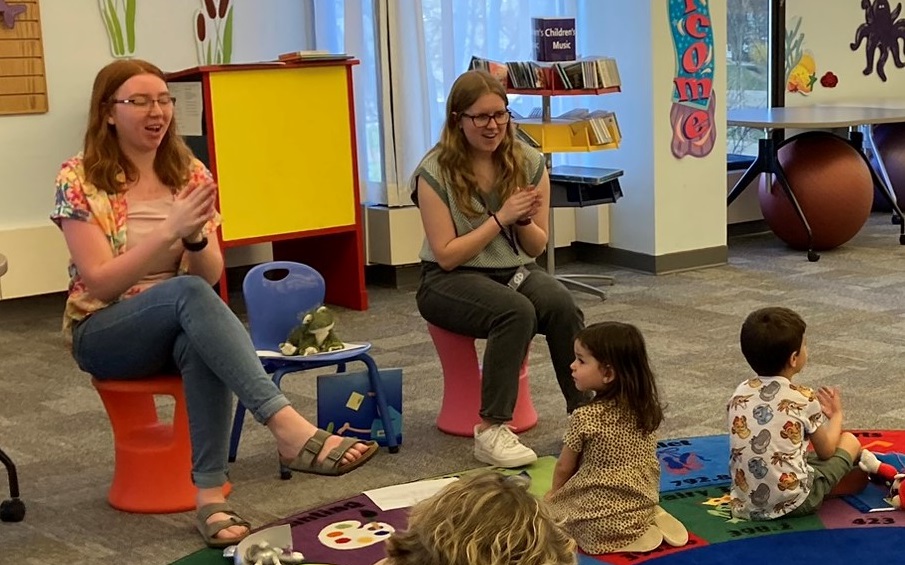 Before heading home, the children put their stuffed animals down to nap. The stuffies needed it to be alert and ready to dive in to their snorkeling training sessions.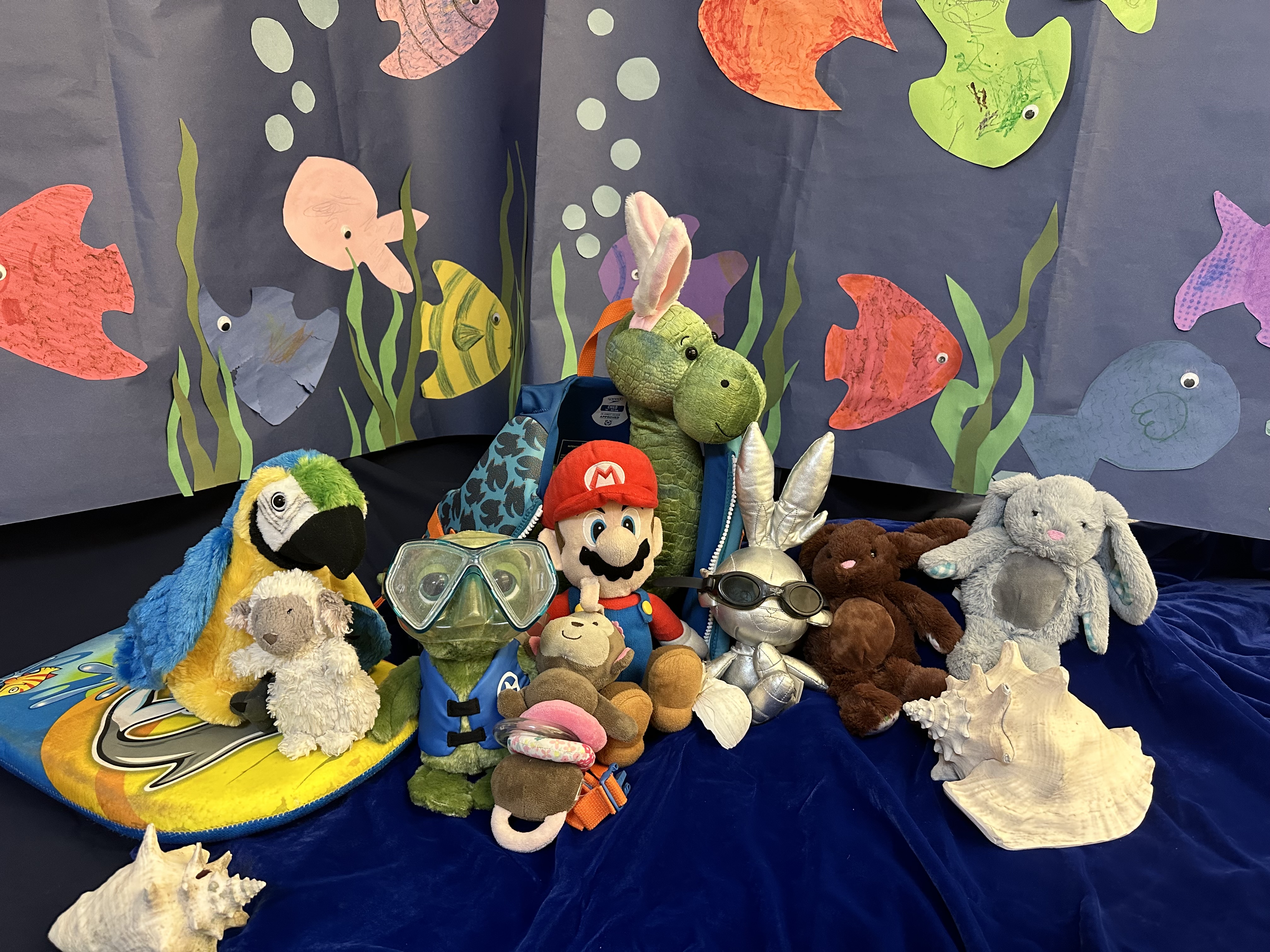 A big thank you to everyone who helped make the event fun for all! We are grateful for the many student workers and staff members involved behind the scenes, from blowing up balloons and setting up. COEPS students Madison, Alyssa, and Sarah, COLS student Georgia, and Library staff members Ellen, Rebecca, and Diana stayed for the evening to run the snorkeling training program, wrangle the stuffed animals, and put together polaroid photo memories of the stuffed animals' nighttime antics.
If this sounds like fun for a little one you know, or if you'd like to volunteer, keep your eyes peeled for next year's event!