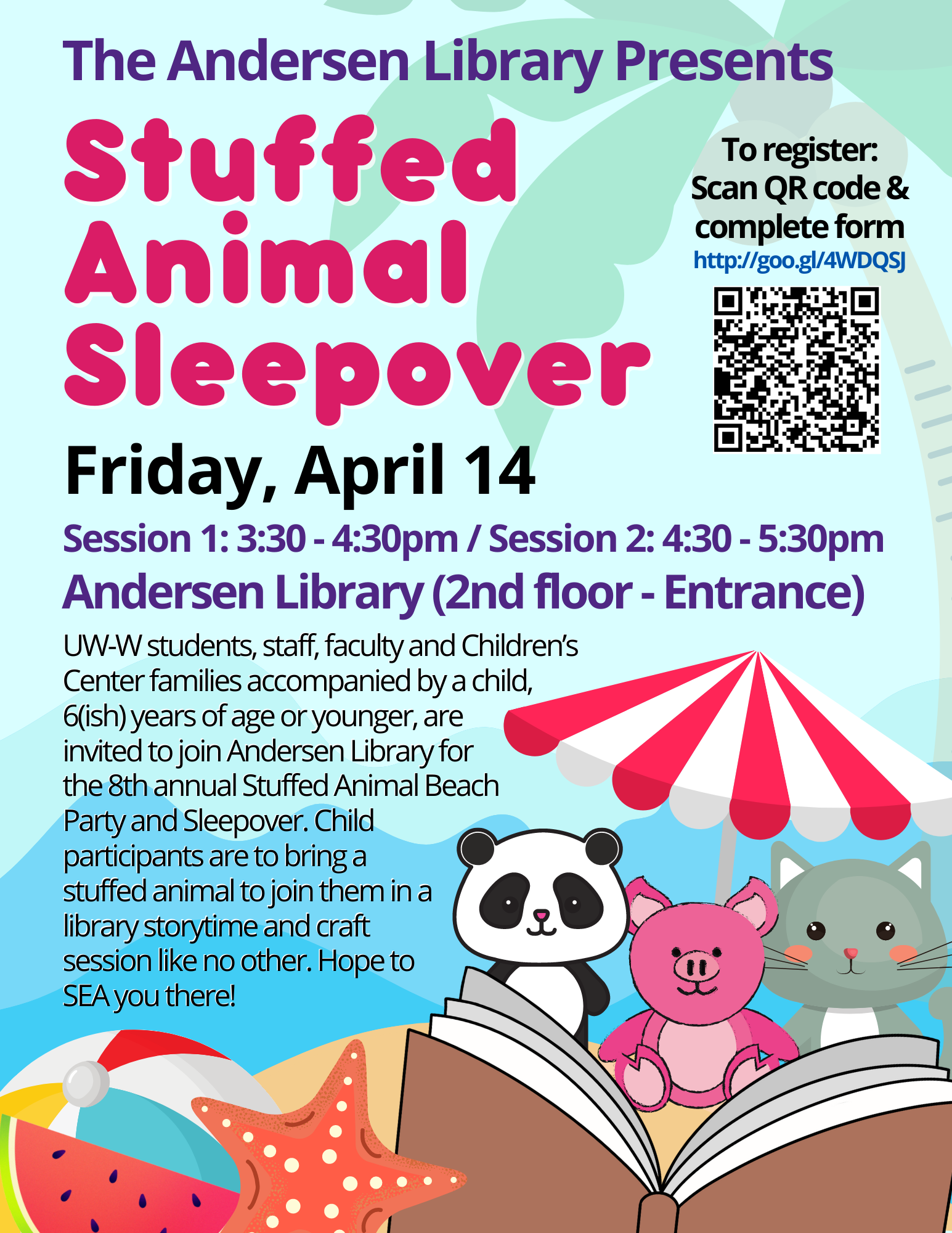 It's time for the return of the…
Stuffed Animal Sleepover Event!
UW-Whitewater students, staff, faculty and Children's Center families, accompanied by a child 6(ish) years of age or younger, are invited to join Andersen Library for the 8th Stuffed Animal Beach Sleepover in the Library on Friday, April 14th. Child participants bring a stuffed animal friend to join them in a beach-themed library story time and a craft activity. The stuffed animals then get to sleep over and explore the library after hours. As a special treat, stuffed animal friends will soak up the sun and enjoy some good books inside our beach cabanas. We hope to SEA you there!
Children will pick up their stuffed animal friend and a photo memory of their animal's beach adventures on Saturday, April 15th, Sunday, April 16th, or Monday, April 17th.
Note: Children need to be accompanied by an adult, but the library will provide lifeguards for the stuffed animals' overnight beach adventure.
Please fill out this form to register: http://goo.gl/4WDQSJ
When? Friday, April 14th
Session 1: 3.30-4.30 PM
Session 2: 4.30-5.30 PM
Where? Andersen Library, 2nd Floor
Want to know more? Need accommodations? See our posts from previous years' events. Have questions? Contact Ellen, the Education Librarian at 262-472-5525.