On July 18, 2021, it was officially announced that Starin Hall would be renamed Pulliam Hall in honor of Dr. Roger Pulliam. The proposal was taken to the Whitewater Student Government by the Black Student Union and was passed unanimously in November of 2020.[1]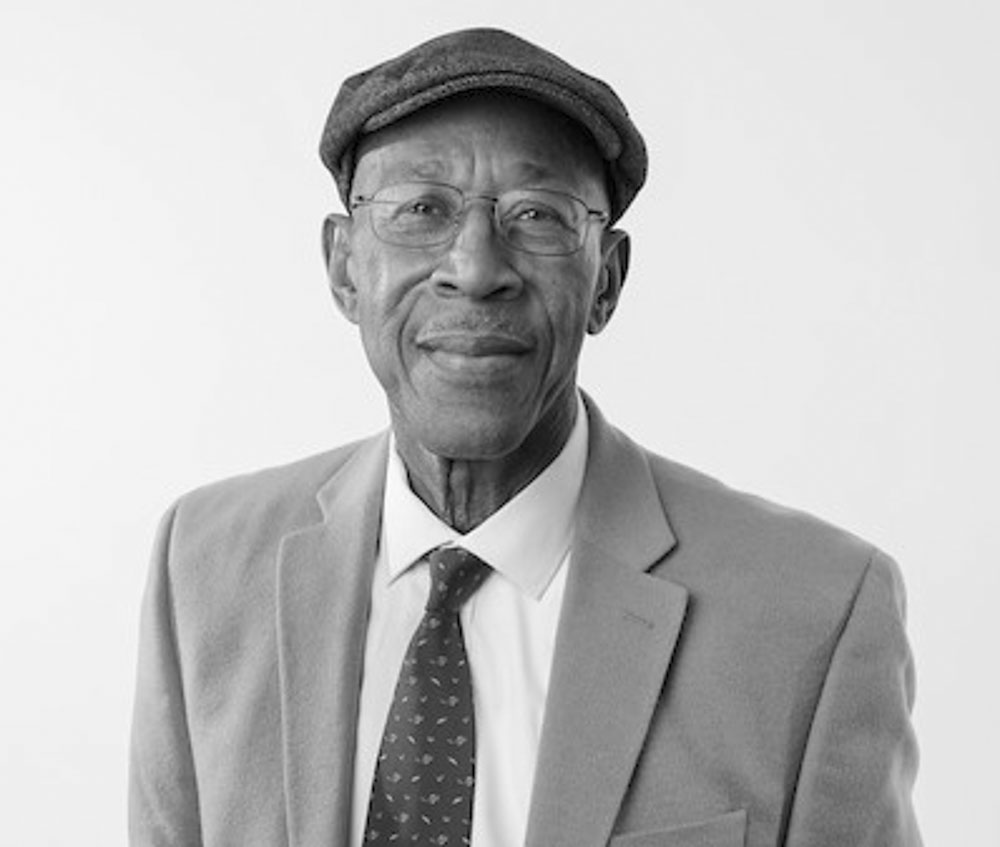 Dr. Pulliam was the first in his family to graduate from both high school and college. He earned his undergraduate and master's degree from Western Michigan University and a doctorate degree from the University of Michigan. Pulliam worked at UW-Whitewater from 1989 to 2018 in a variety of different roles including Assistant Chancellor of Academic Support Services, Director of Advisement, and Interim Chief Diversity Officer.[2] He started the King/Chavez Scholars Program in 1997. The program targets low-income, first-generation multicultural students and gives them a chance to be successful in college. The program is celebrating its twenty-fifth anniversary started this August and has grown to a cohort of thirty students.[3] Dr. Pulliam was also a founding member of the Office of the National Black Student Union and was the founding chapter advisor of the Pi Omega Chapter of Kappa Alpha Psi National Fraternity Incorporated at UW-Whitewater. Dr. Pulliam was awarded the Lifetime of Service award by the State Council on Affirmative Action in October of 2019.
---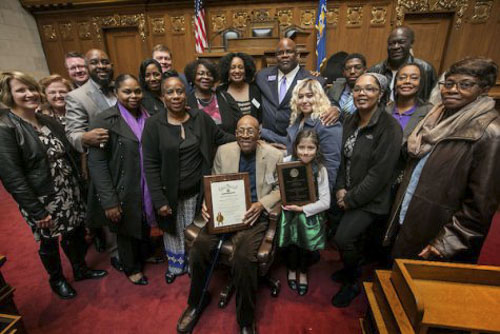 Dr. Roger Pulliam touched the lives of many students and spent his entire career advocating for the education of low-income, first-generation, multicultural students, much like himself. Dr. Roger Pulliam passed away on February 12, 2020. His memorial service was postponed due to the pandemic but was able to be held on April 2, 2022. At the service, past students, family, and friends shared stories of Dr. Pulliam and his work in higher education. Following his memorial service was the official renaming of Starin Hall. Now, Pulliam Hall, this dormitory is the first and only building on Whitewater's campus named after a person of color. The renaming of the residence hall not only remembers Dr. Pulliam's impact on campus but also helps make every UW-Whitewater student feel at home.[4]
Anderson Library Archives and Area Research, Anderson Library, University of Wisconsin – Whitewater, Whitewater, WI.
---
[1] Carina Lopez, "Student Government Proposes Renaming Halls." Royal Purple (Whitewater, WI.) Dec. 6, 2020.
[2] Mason Thompson, "Hall Renamed to Honor Former Administrator," Royal Purple (Whitewater, WI.) April 3, 2022.
[3] "Whitewater resident creates minority scholarship at UW-W," Whitewater Register, (Whitewater, WI) Nov. 5, 1998.
[4] Carina Lopez, "Student Government Proposes Renaming Halls." Royal Purple (Whitewater, WI.) Dec. 6, 2020