On January 20, 2000, the University of Wisconsin-Whitewater held the ground-breaking ceremony for the new fieldhouse to be built on campus. In addition, there were also plans for renovating the Williams Center. The fieldhouse was to be built connected to the existing fitness center near lot 7. It was originally planned to be completed in Spring of 2001 but the fieldhouse was not completed until August of that year.[1] Following the completion of the fieldhouse in August, the first week in September was dedicated to the grand opening.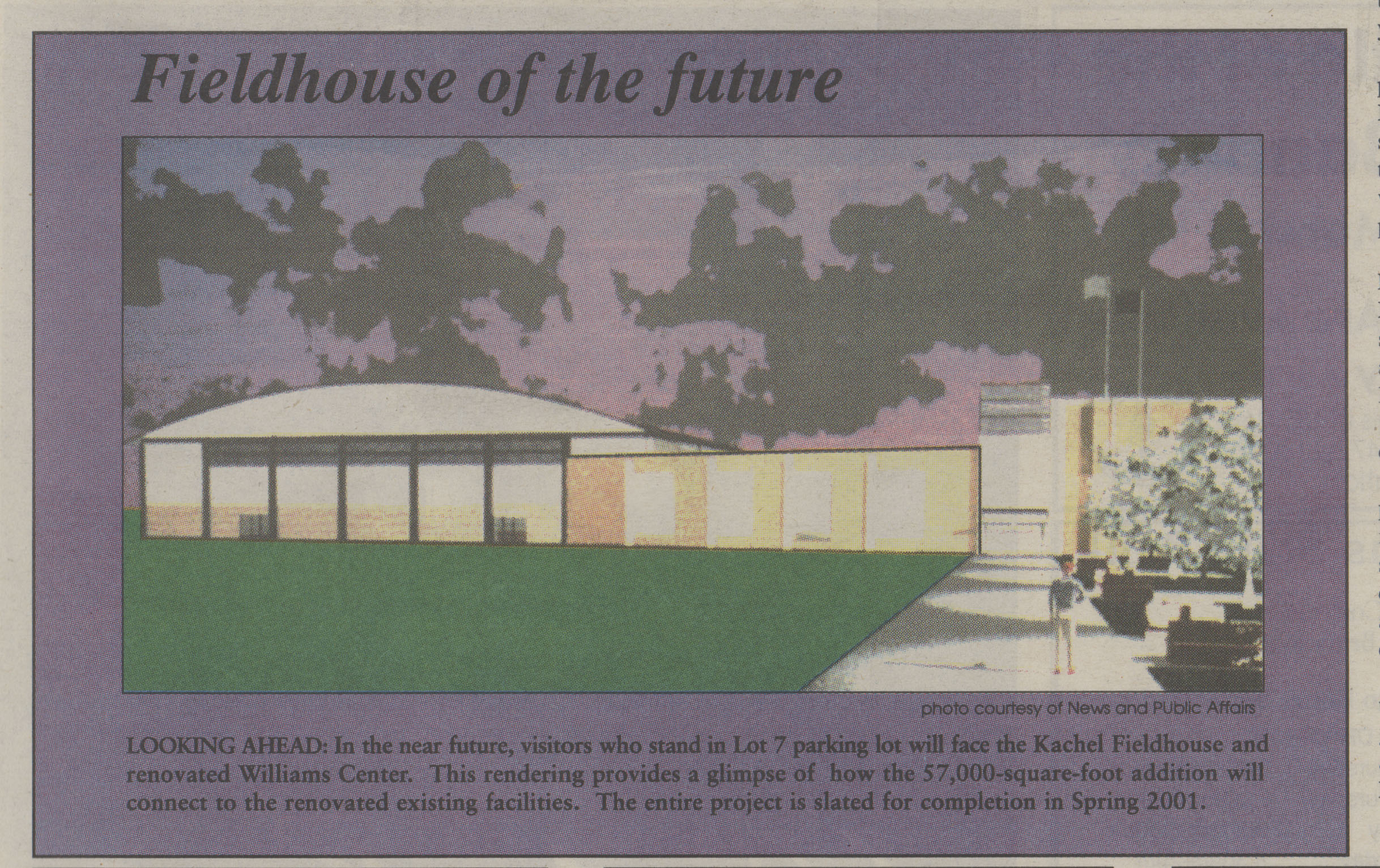 The grand opening week consisted of different events to celebrate the fieldhouse's opening. For the entire week, Whitewater community members had free admission to the Williams Center Weight Room and University Fitness.[2] The grand opening consisted of different free fitness classes, a health fair, sport tournaments, and a hypnotist. The week ended with a UW-W football game and the Grand Opening Ceremony.[3]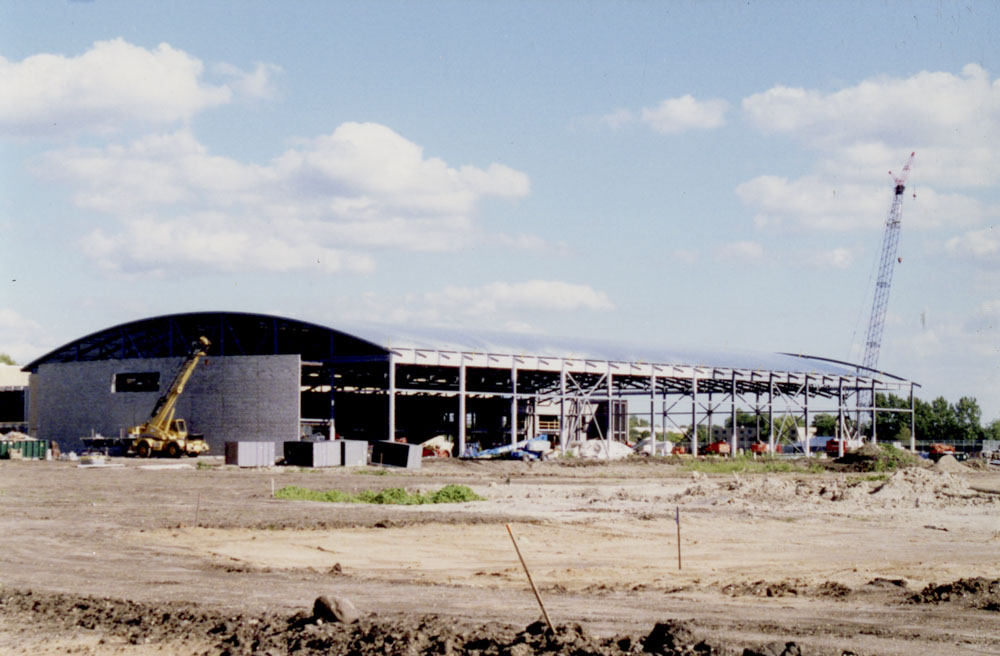 The official Grand Opening ceremony was on September 7, 2001. David and Lolita Kachel were the primary donors for the project. Both attended and graduated from Whitewater State Teachers College. A portrait of the Kachels was unveiled during the ceremony and is displayed in the fieldhouse where it still hangs today. The fieldhouse was named the David L. Kachel (DLK) Fieldhouse.[4]
---
[1] "Fieldhouse of the Future," Royal Purple, (Whitewater, WI.) Feb. 16, 2000.
[2] "Grand Opening Set for DLK Fieldhouse," Whitewater Register, (Whitewater, WI.) Sept. 6, 2001.
[3] Jaime Me. Terrien, News editor,. "Kachel Field house celebrates grand opening," Royal Purple, (Whitewater, WI.) Sept. 12, 2011.
[4] "Kachel fieldhouse opening kicks off this year's Fall fest," Royal Purple, (Whitewater, WI.) Sept. 5, 2001.