With the end of World War II and an increase in campus enrollment, College President Robert C. Williams started a building program to expand the Wisconsin State College – Whitewater campus (now UW-Whitewater). At the time, Whitewater's campus was the smallest of the Wisconsin State Colleges and had not had a building addition since 1925 when the East Wing of Old Main (now Hyer Hall) was built.[1] The first two buildings President Williams decided to put funding towards were a campus library and the first dormitory on campus. Previously students either commuted from home or boarded with local Whitewater community members or family members in the area.
---
On February 18, 1952, the official ground-breaking ceremony for the women's dormitory took place.[2] At the ceremony, women students formed the outline of where the residence hall would stand. Several representatives from women's organizations on campus spoke regarding the plans for the new residence hall. These speakers included a representative from each Panhellenic Sorority and the Women's Self Government Association.[3] Construction of the building occurred over the next year and the dormitory was officially in use the following September of 1953.[4] One hundred thirty female students moved into Baker Hall early that September to attend WSC-Whitewater.
In early June of 1952, President Williams announced the name of the women's dormitory, Lucy Baker Hall. Lucy Baker was a professor of vocal music. She came to Whitewater in 1894 and stayed until her retirement in 1937. After working at the college for forty-two years, Ms. Baker retired but remained a Whitewater community member until her death in 1949.[5]
---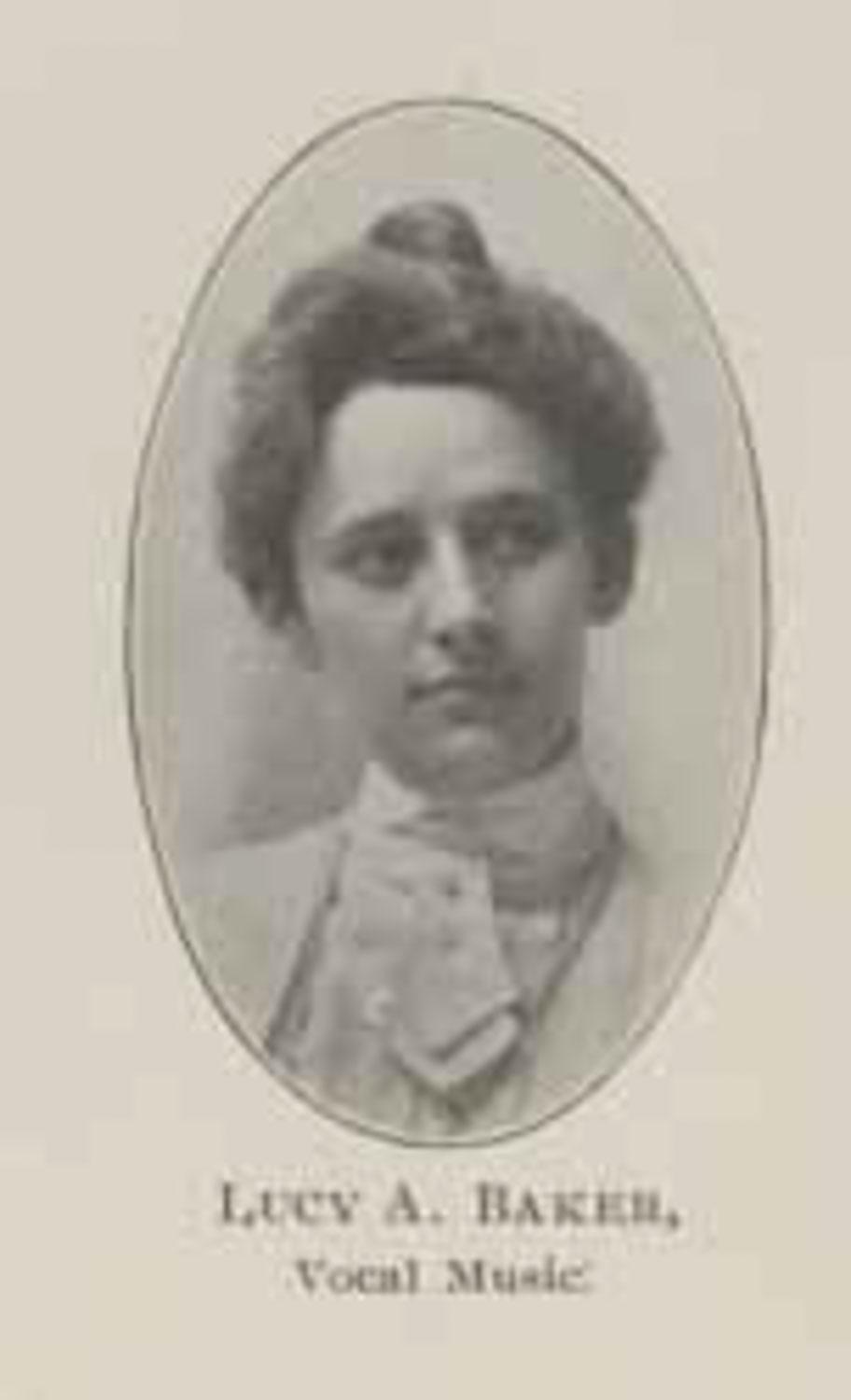 On June 26, 1952, ceremonies commemorating the laying of the cornerstone and dedicating the hall to Lucy Baker were held. Dr. Williams officiated the ceremonies and placed the sealed copper box with historical mementos from the college in the cornerstone. This included an edition of the Royal Purple, a school directory, a student handbook, a report of the ground-breaking ceremony, and a 1951 edition of the Minnieska.[6]
Baker Hall is no longer standing today but had served the campus for over 50 years. In 2007, Baker, Sayles, and Salisbury Hall were demolished and Hyland Hall stands in their place.[7]
---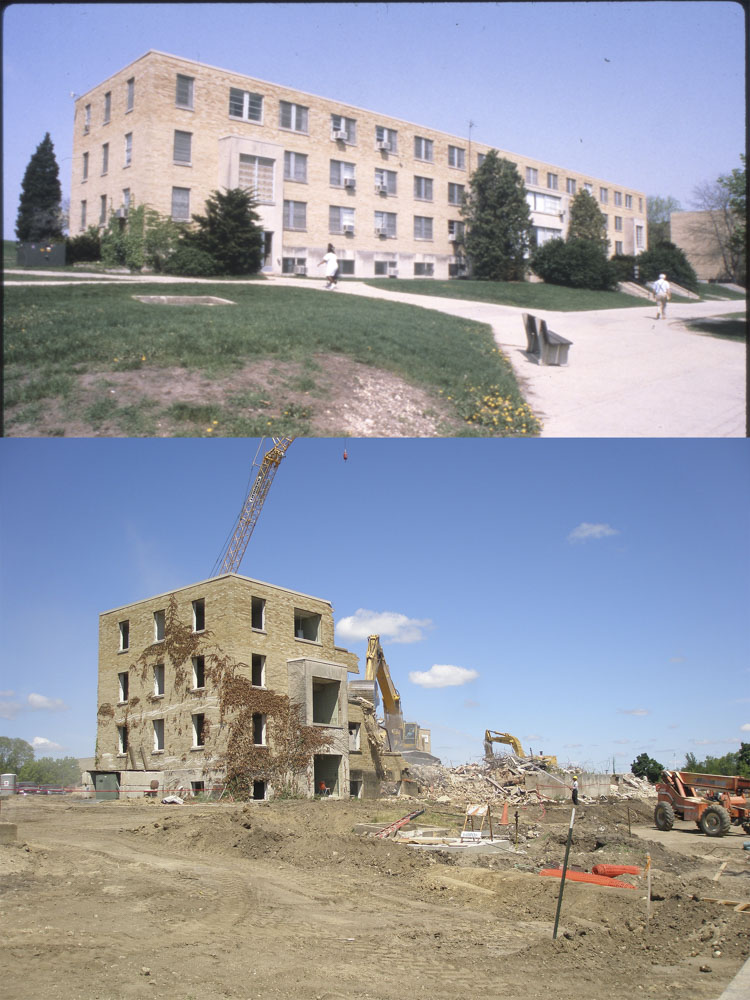 [1] "Cornerstone Laid for Lucy Baker Hall," Whitewater Register (Whitewater, WI) July 3, 1952.
[2] "Students will return to revamped, changed UW-W campus," The Whitewater Register (Whitewater, WI) August 2007.
[3] "Girls Dorm to Be Named After Beloved Teacher," Whitewater Register (Whitewater, WI) June 26, 1952.
---
[4] Elaine Cates and Geraldine Broeren, eds., Minnieska (Whitewater, WI: UW-Whitewater, 1952), 43:38.
[5] "Co-eds Break Ground for Dorm," Whitewater Register (Whitewater, WI) February 21, 1952.
[6] Mary Liz Trewyn, ed., Minnieska (Whitewater, WI: UW-Whitewater, 1959), 52:164.
[7] M. Janette Bohi, A History of Wisconsin State University 1868-1968 (Whitewater,WI: Wisconsin State University Foundation, 1967), 196.