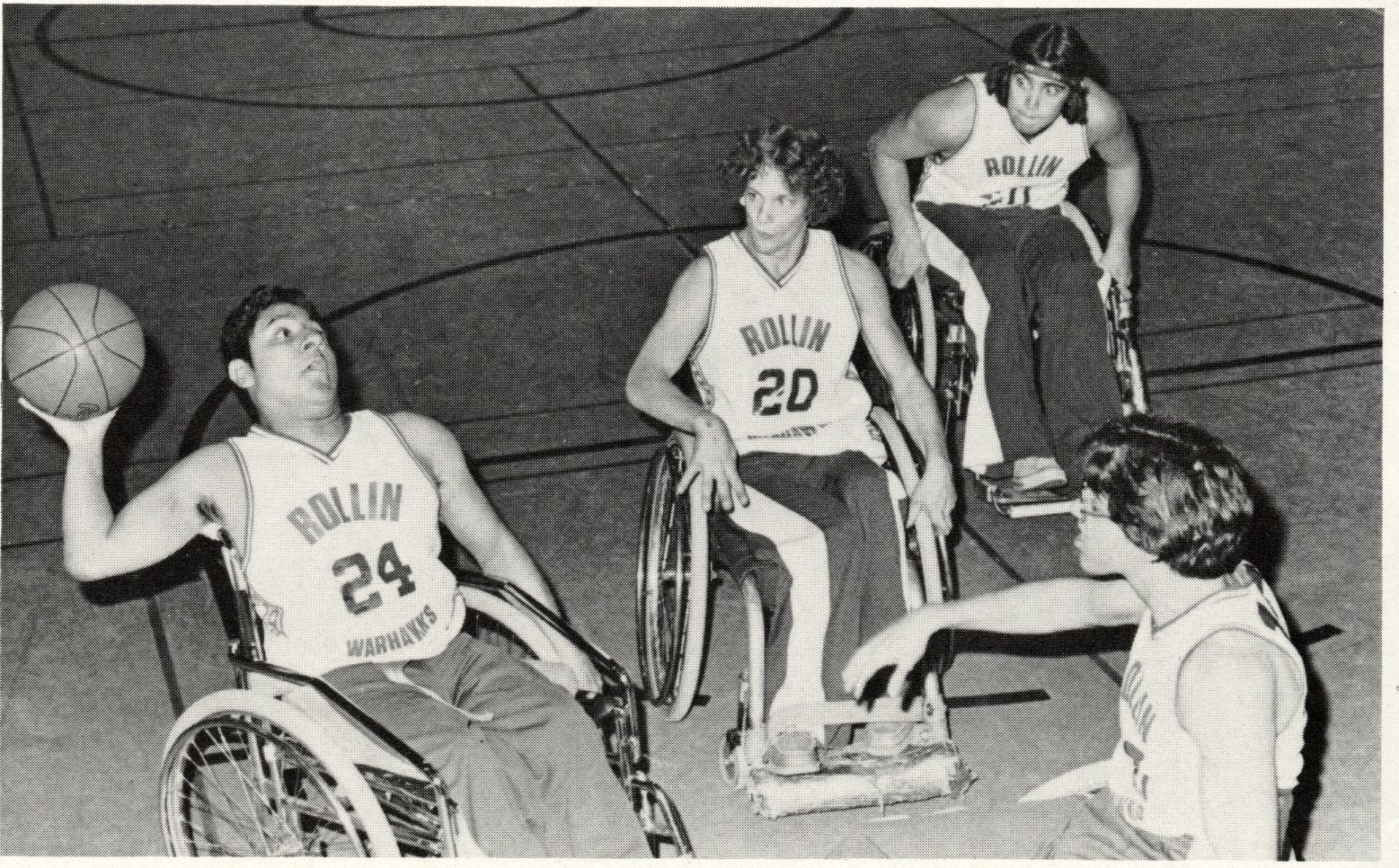 On the last weekend in February 1982, UW-Whitewater's wheelchair basketball team the "Rollin' Warhawks" won their first national championship at the sixth annual National Intercollegiate Wheelchair Basketball Tournament. Under the leadership of coach Frank Burns, the Warhawks went to the national championship tournament hosted by the University of Illinois in Champagne. The Warhawks were the second seed team in the tournament, and they were the underdogs in the championship game against the previous year's champs, the Southwest State (MN) Broncos.[1] The Broncos had beaten the Warhawks in every match since 1978, making this victory even sweeter of the Warhawks. It was a close and exciting game to watch. The Warhawks took an early lead, but the Broncos caught up in the second half. Ultimately, the deciding shot was a free throw made by Whitewater's Center, Chester Underwood, after being fouled in the last seven seconds of the game, securing the Rollin' Warhawks' first national championship.[2] Not only was this a significant victory for the wheelchair basketball team, it was momentous for the entire school. This was "the first national championship won by any Warhawk athletic team."[3] The UW-Whitewater Men's Wheelchair Basketball team has since won a total of thirteen national championships, most recently in 2016.[4] The UW-Whitewater community has always been proud of our wheelchair athletics program as they distinguish our school as a place of excellence.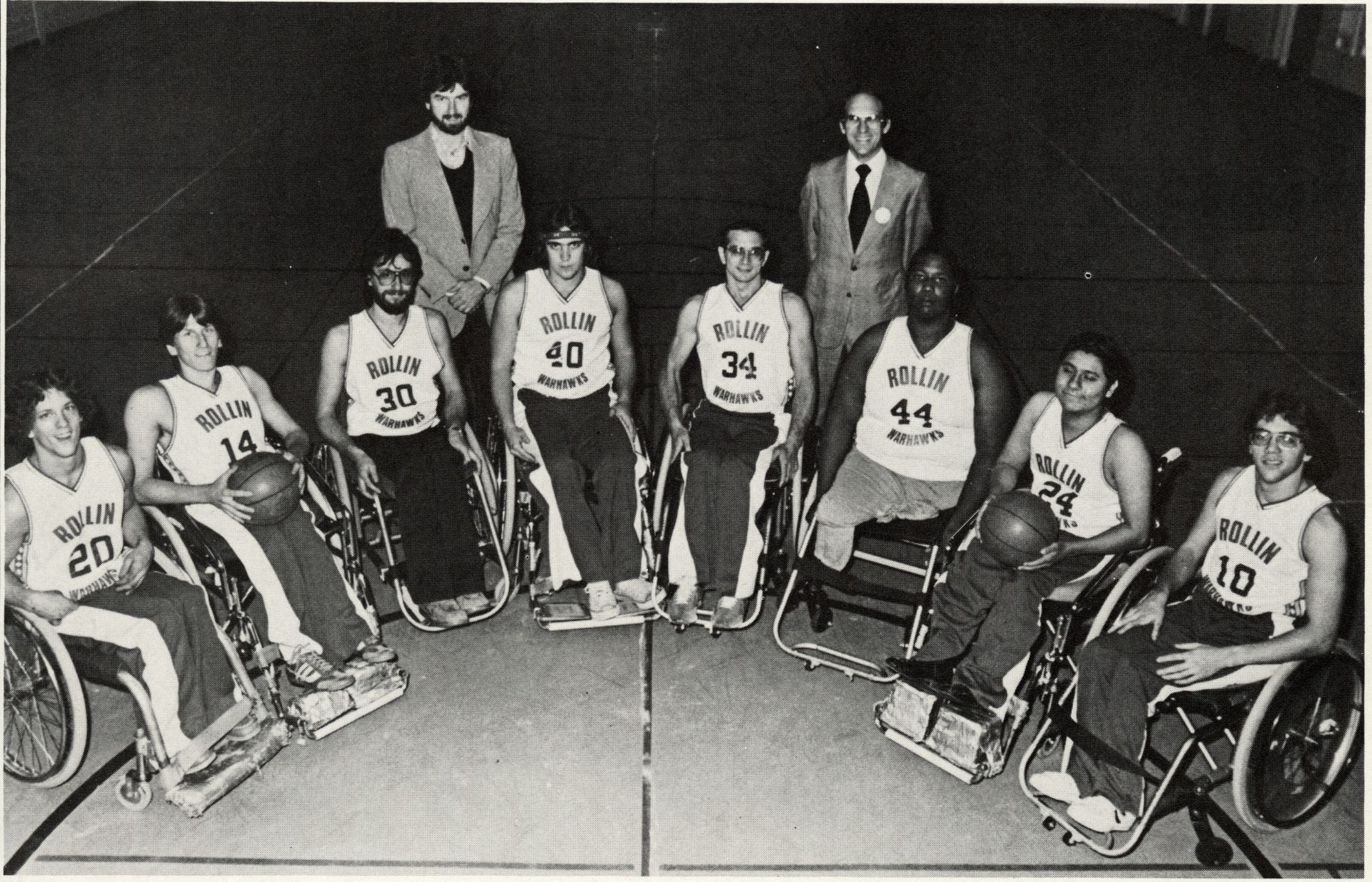 ---
[1] "Rollin' Warhawks win national title." Royal Purple, Whitewater WI: March 3, 1982.
[2] Ibid.
[3] "Rollin' Warhawks conclude 1982 Season With Awards Dinner." Whitewater Register, April 29, 1982.
[4] "News & History" Recreation Sports & Facilities: Wheelchair Athletics. Retrieved from https://www.uww.edu/rec-sports/wheelchair-athletics/news-and-history.