February 7th, 1970, should have been a festive, fun filled night at Wisconsin State University-Whitewater (now UW-Whitewater). The Spring semester was young and that Saturday night was the annual Ice-O-Rama dance at the University Center However, the festivities were interrupted at around 10 o'clock when students working the WSU-W FM radio station in Old Main saw smoke in the building and pulled the fire alarm.[1] A fire had started in the west wing of Old Main and was spreading fast. Volunteer fire fighters from Whitewater and surrounding communities worked tirelessly to put out the blaze for six hours. Several firefighters were hurt during the battle, and one was sent to a Madison hospital for surgery after being thrown from a high ladder.[2] Students and community members rallied in the following week to fundraise for the injured firefighters as "an expression of gratitude."[3] Once the fire was extinguished, the extent of the damage became clear. Three quarters of the building had been destroyed by the fire, and the remaining east wing was severely damaged by water and smoke. The total damages came to more than three million dollars.[4] These losses included most of the music, art, and business departments, which were housed in the burned wings of Old Main. Fire Marshals determined that the fire had been intentionally set; Old Main had fallen victim to arson, however, despite law enforcement's best efforts the perpetrators were never caught.[5]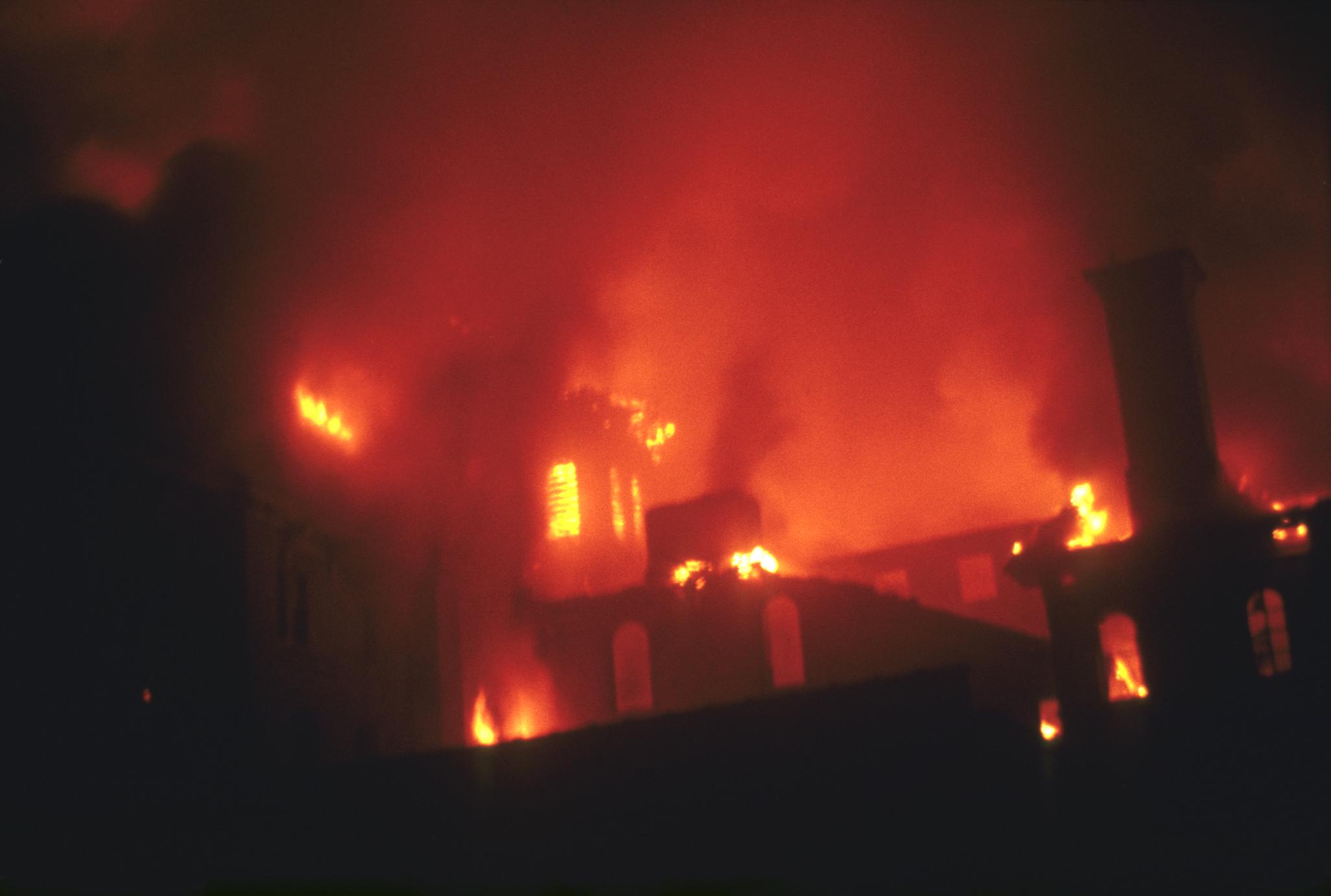 Now all that remains of Old Main is the east wing (now Hyer Hall). Though much was lost in the fire, it also showed the resilience of the university community. Students and faculty worked together to get through this tragedy. It can be seen in their support for the injured firefighters. It can also be seen in their improvised problem solving that allowed classes to continue the following Monday despite the loss of classroom space. Improvised classrooms were created in dormitories and recreation centers across campus to make up for the lost classrooms.[6] It is clear that in this particularly trying time the campus community was able overcome even this adversity and their better side showed through.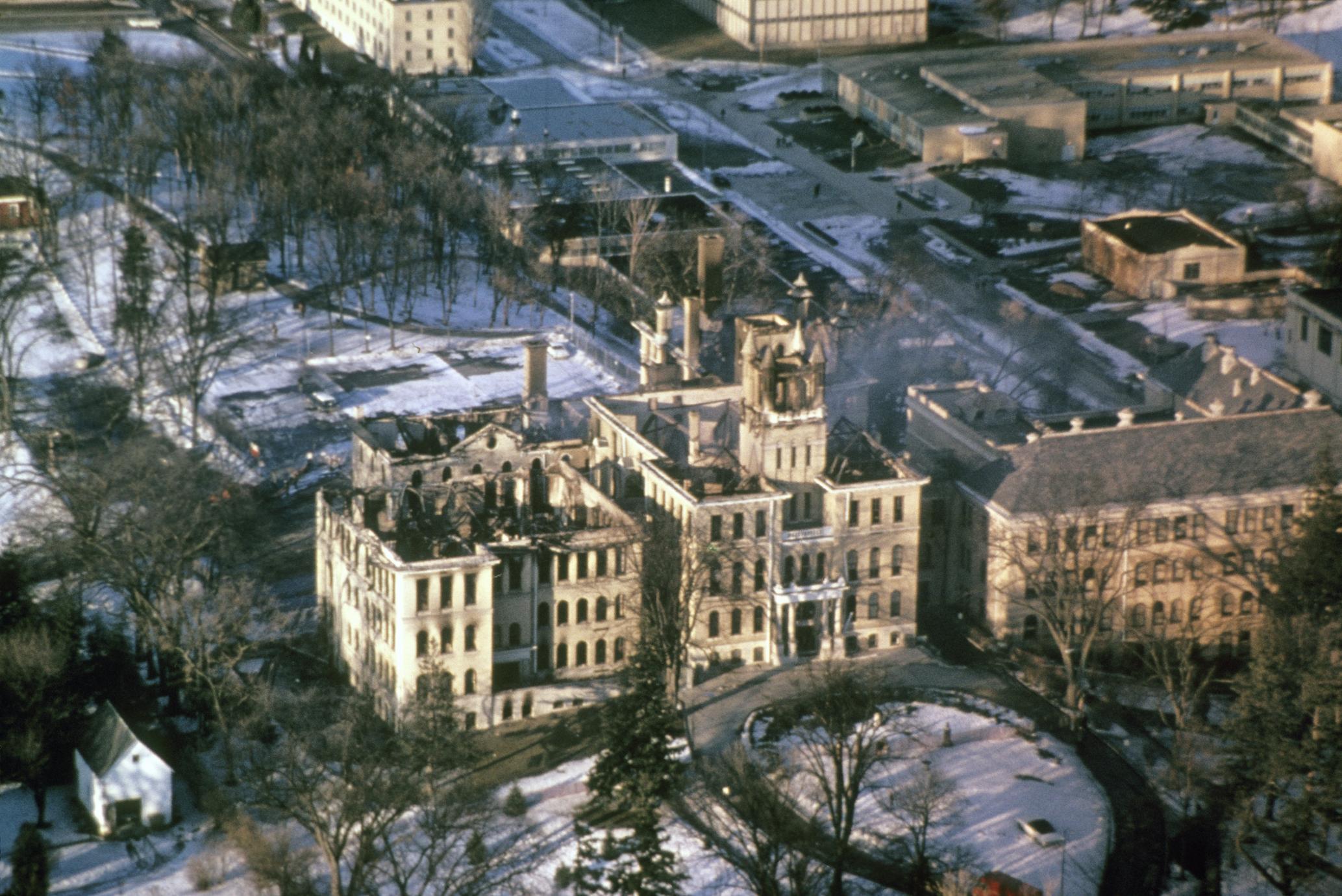 ---
[1] "Old Main Burns," Royal Purple (Whitewater WI), February 9, 1970.
[2] Ibid.
[3] "Students hold drive for injured firemen," Royal Purple (Whitewater WI), February 12, 1970. and "Initiate benefit funds for injured firemen," Whitewater Register, February 12, 1970.
[4] Chloe Rettinger, "The True Story About Old Main," University Center Blog. Whitewater: 2016. Retrieved from: https://blogs.uww.edu/ucinfo/2016/10/18/the-true-story-about-old-main/.
[5] Ibid.
[6] "Cultural center closed" Royal Purple (Whitewater WI), February 12, 1970.