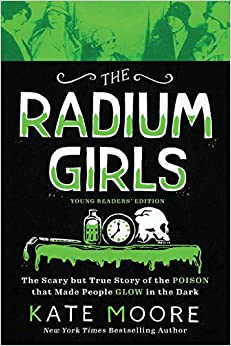 The "Young Reader's Edition" (we also have the adult's version in either ebook or audiobook) of the compelling and sad story of the employees who painted with radium-laced paint on clock faces to make the numbers glow in the dark. It was thought to be a marvelous technology and radium promoted to be a healthful, wonderful cure-all, even while the scientists warned of its dangers as early as 1912. It didn't take long for the girls and young women to start experiencing pain, disintegrating teeth and jawbones (they used their lips to keep their paintbrushes to a fine point), and eventually sarcomas and other types of cancer throughout their bodies from the radium.
Several women eventually sued their employers, and the trials (1928 in Orange, New Jersey, and 1938 in Ottawa, Illinois) were both called the Trial of the Decade. The newspapers devoted much ink to the story, and the book contains plenty of compelling images from the time, including the 1938 trailblazer making her final testimony from her home hospital bed, ghastly thin, only weeks away from her eventual death.
I was compelled to review this title because by happenstance, I just recently visited Ottawa, IL, just about 2 hours south of Whitewater, which was home to two radium-dial factories. Radium Dial, which was sued in 1938, shortly went out of business, but another company, Luminous Processes, was still employing radium hand-painters and disposing of its radioactive waste around town, as recently as 1978. Several sites in and around Ottawa where LP disposed of waste were designated as Superfund sites and cleanup is still ongoing. The town today has this small memorial in its downtown to the radium girls, on the site of the old LP building, which today is a parking lot: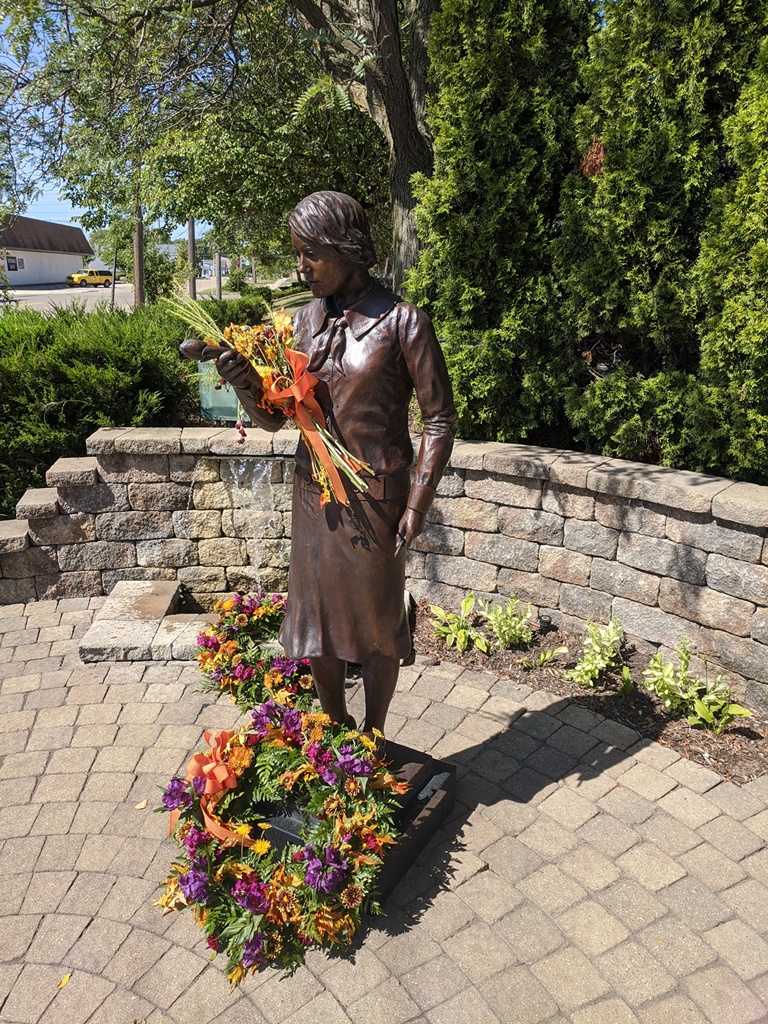 While the book's Epilogue notes the radium girls' ongoing contributions to setting safety standards during the Manhattan Project and other work with radioactive materials in the ensuing 80+ years since the trials, an ominous Postscript notes how the Luminous Processes case illustrates the need for every workplace and employer to take seriously the safety lessons that were taught so dearly from others' lives.
The radium girls: The scary but true story of the poison that made people glow in the dark
by Kate Moore
New Arrivals, 2nd Floor
363.1799 Moo