Construction of the Irvin L Young Auditorium at the University of Wisconsin -Whitewater began in 1991 but was not completed until 1993. The lengthy project was a significant endeavor that ended up costing around $9.3 million. However, this cost was covered by donations from the Irvin L. Young Foundation, fundraising efforts, and even a contribution from UW-W students. The result was a beautifully designed auditorium with enough space to hold up to 1,300 guests.[1] All that was left was for the shows to begin.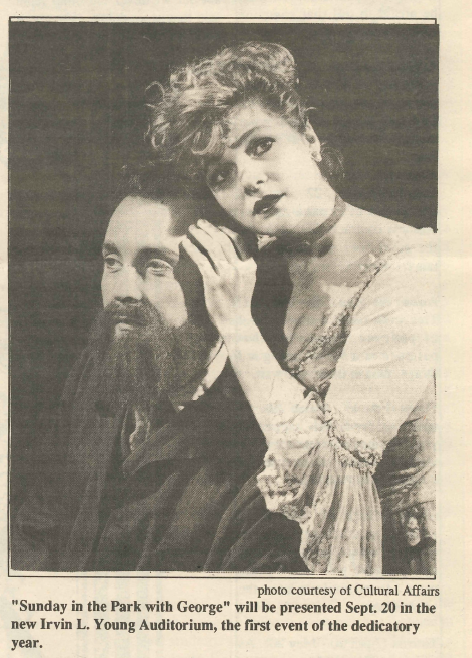 Although construction was completed earlier in the year, the Young Auditorium's dedicatory season did not commence until the fall. The first event was held on September 20, 1993. On Monday night, UW-W Cultural Affairs presented "Sunday in the Park with George," a Broadway musical based on Georges Seurat's "A Sunday Afternoon on the Island of La Grande Jatte." The play had two acts: one that depicted Seurat's experience as he painted his well-known masterpiece and another, set in the future, that explored the more modern perspective of Seurat's descendants.[2] Before the play, the university also introduced a new pre-show series. Titled "Dessert and…", the pre-show events offered audience members a chance to arrive early and enjoy extra entertainment or lectures. Before the "Sunday in the Park with George" showing, UW-W professor and local artist Lawrence Harrison introduced Georges Seurat by giving a history of his life and work.[3] Overall, the art-focused play and pre-show event provided the perfect opening for the new auditorium's first full season.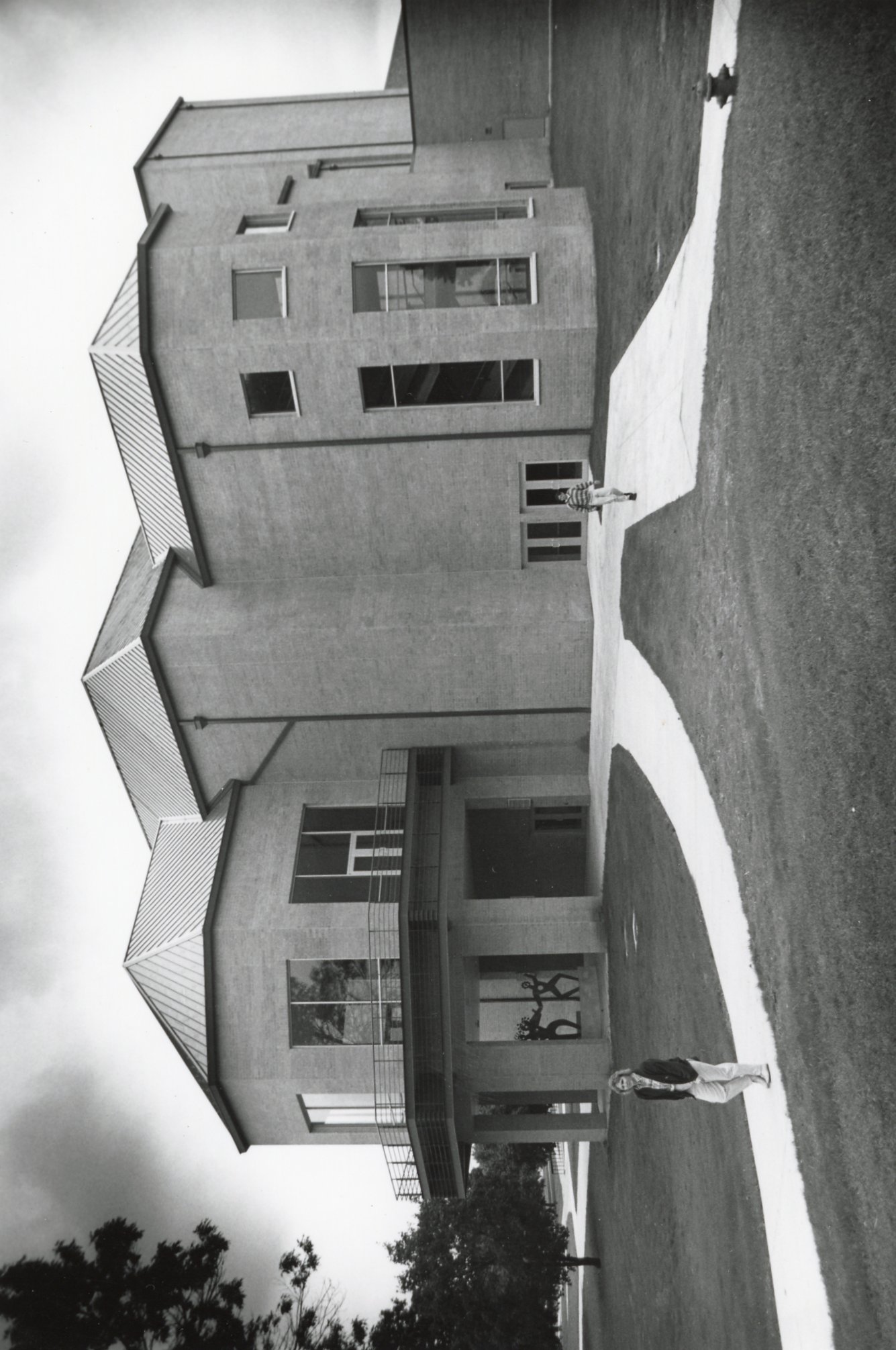 ---
[1] "Young Auditorium Construction Lauded," Whitewater Register (Whitewater, WI.), February 25, 1993.
[2] Laurie Mersch, "Cultural Affairs Presents First Event in New Auditorium," Royal Purple (Whitewater, WI.), September 15, 1993.
[3] "Sunday in the Park with George," Whitewater Register (Whitewater, WI.), September 9, 1993.