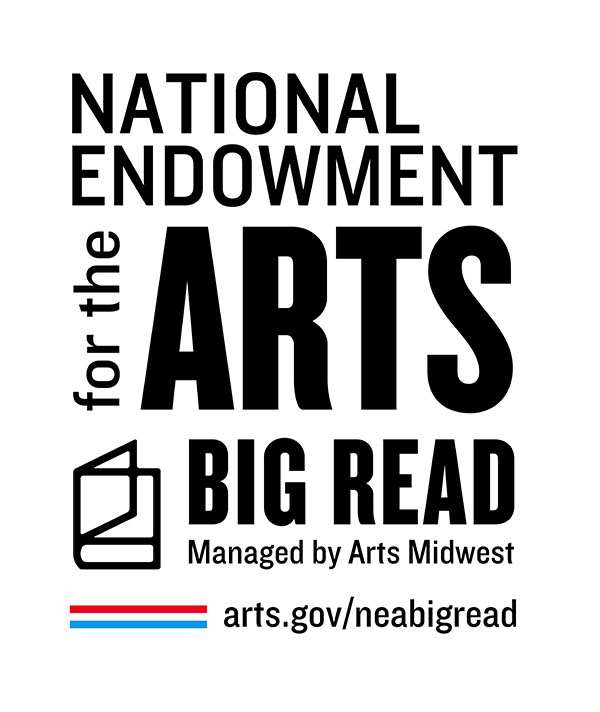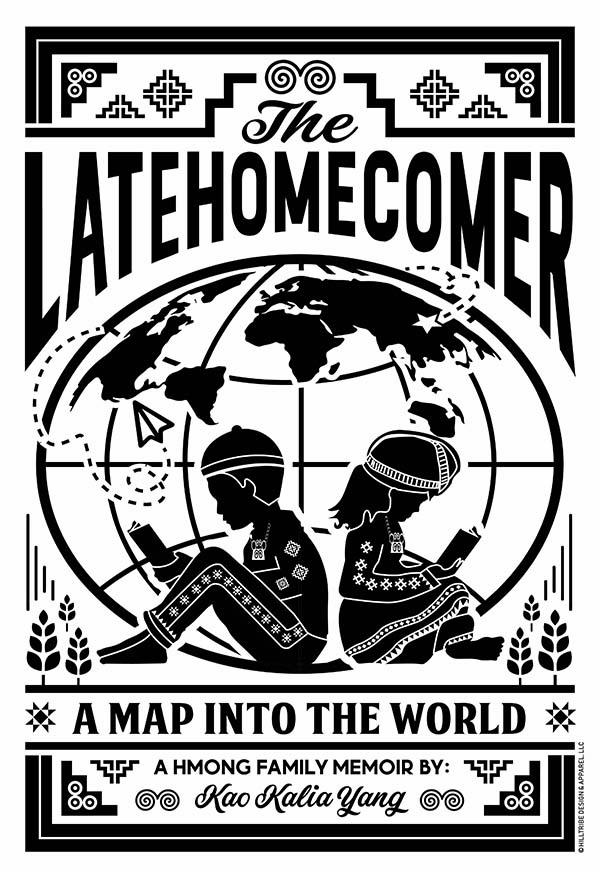 As part of the NEA Big Read activities on the UW-Whitewater campuses, both libraries are giving away free copies of The Latehomecomer: A Hmong Family Memoir. The books are first-come-first-serve and will not be held. The books are on tables near each libraries' entrance, along with other promotional materials for free online events sponsored by the Young Auditorium, recipient of the grant.
You may also be interested in our drawing for a free copy of the book A Map into the World by Kao Kalia Yang and a blue t-shirt with the poster graphic (seen on this page) in a sturdy Big Read canvas bag. All of this was supplied to us by the Young Auditorium. The winner must be able to pick these items up in the Andersen or Lenox Library; they will not be sent. Use this online form to enter between today and the end of the day Sunday, April 11, 2021.
There are other goodies on the table, including free coloring pages and bookmarks, and information about this year's Little Big Read (See March 29, 2021 blog post).
Two Grab-and-Go activity kits for children can be picked up April 9-16. 2021. Try your luck or Reserve a kit HERE!
To read more about online events sponsored by the Young Auditorium go to their Big Read blog. Be sure to note that there are two events with the author this Friday, April 9, 2021.
A live, virtual conversation with award-winning Hmong-American author Kao Kalia Yang. The author of this year's Big Read selection, The Latehomecomer, Yang will discuss her insights into the deeply personal subject matter while discussing her inspiration for her 2008 novel. Register For FREE Access to the 7 pm author conversation here.
A live, virtual conversation with award-winning Hmong-American author Kao Kalia Yang. The author of this year's Big Read selection as well as Children's book A Map into the World. Yang will read her children's book and answer questions from viewers. Register for FREE Access to the 5 pm book reading and Q&A here