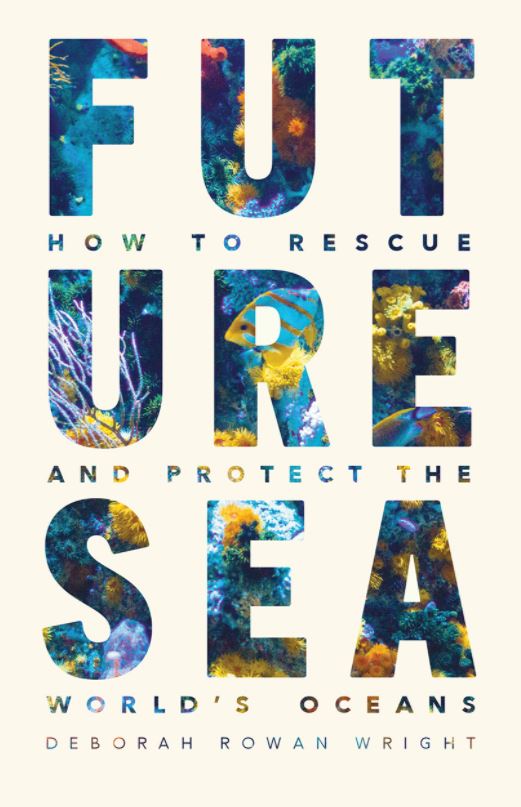 For a couple of years, I went through a phase of reading only books about the ocean. It all started with Moby Dick. And then I had to find out the real story behind the whale, so I continued with In the Heart of the Sea — and then I was hooked. Some of my favorites are Two Years Before the Mast and Mutiny on the Bounty — both are as much about human nature as about life at sea.
My infatuation with the ocean eventually began to ebb, but I'll still pick up the occasional book about the wide blue seas if it happens to drift my way. Naturally, the Future Sea caught my attention on the New Arrivals Island.
It's pretty frightening how careless we've been with our oceans by overfishing, water and air pollution, garbage dumping, and plastic waste. But this book offers hope that it's not too late to reverse the damage and change things up.
The author is a marine researcher and award winning environmental writer. In addition to outlining the various aspects of the problems, she concentrates on the ways law and policy can help reclaim the health of the oceans for its inhabitants as well as for humans.
Future Sea: How to Rescue and Protect the World's Oceans
Deborah Rowan Wright
New Arrivals, 2nd Floor
QH 541.5 .S3 W75 2020