In the late fall of 1921, Leonard Sheahan enlisted the help of William Olson, Clark Larkin, and Clyde Jungbluth to start the Whitewater Normal School's first local fraternity. Together they became the four founding members of Phi Chi Epsilon. Shortly after their initial organization, Phi Chi Epsilon accepted their first two pledges Dwight Warner and Henry Van Duser. By April of 1922, membership in the fraternity had grown to nine and continued to expand steadily.[1] Phi Chi Epsilon is still an active participant of UW-Whitewater's Greek society and is approaching its 100th anniversary.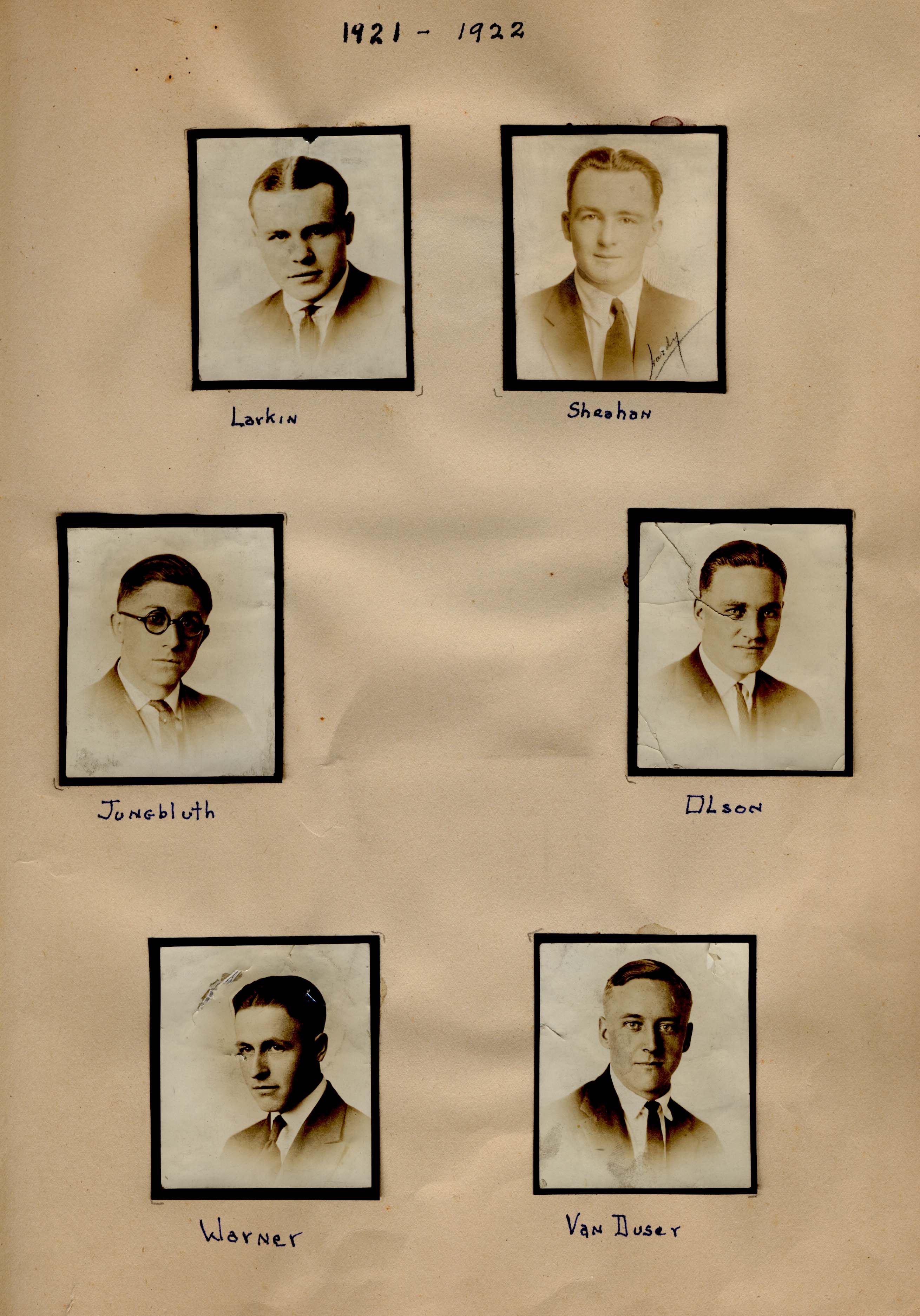 Today's chapter of Phi Chi Epsilon is known for its academic excellence and dedication to community service.[2] However, the chapter in the 1920s had a different claim to fame. In true Roaring 20's fashion, the Phi Chis were notorious for their ability to organize a party. According to the local newspaper, Phi Chi Epsilon not only had good music and refreshments, but they also had the best decorations. For their annual formal in 1925, the Phi Chi brothers created an artificial moon that produced enough light for all 40 couples to dance by.[3] It's safe to say no one ever left a Phi Chi party disappointed by a lack of creativity.
---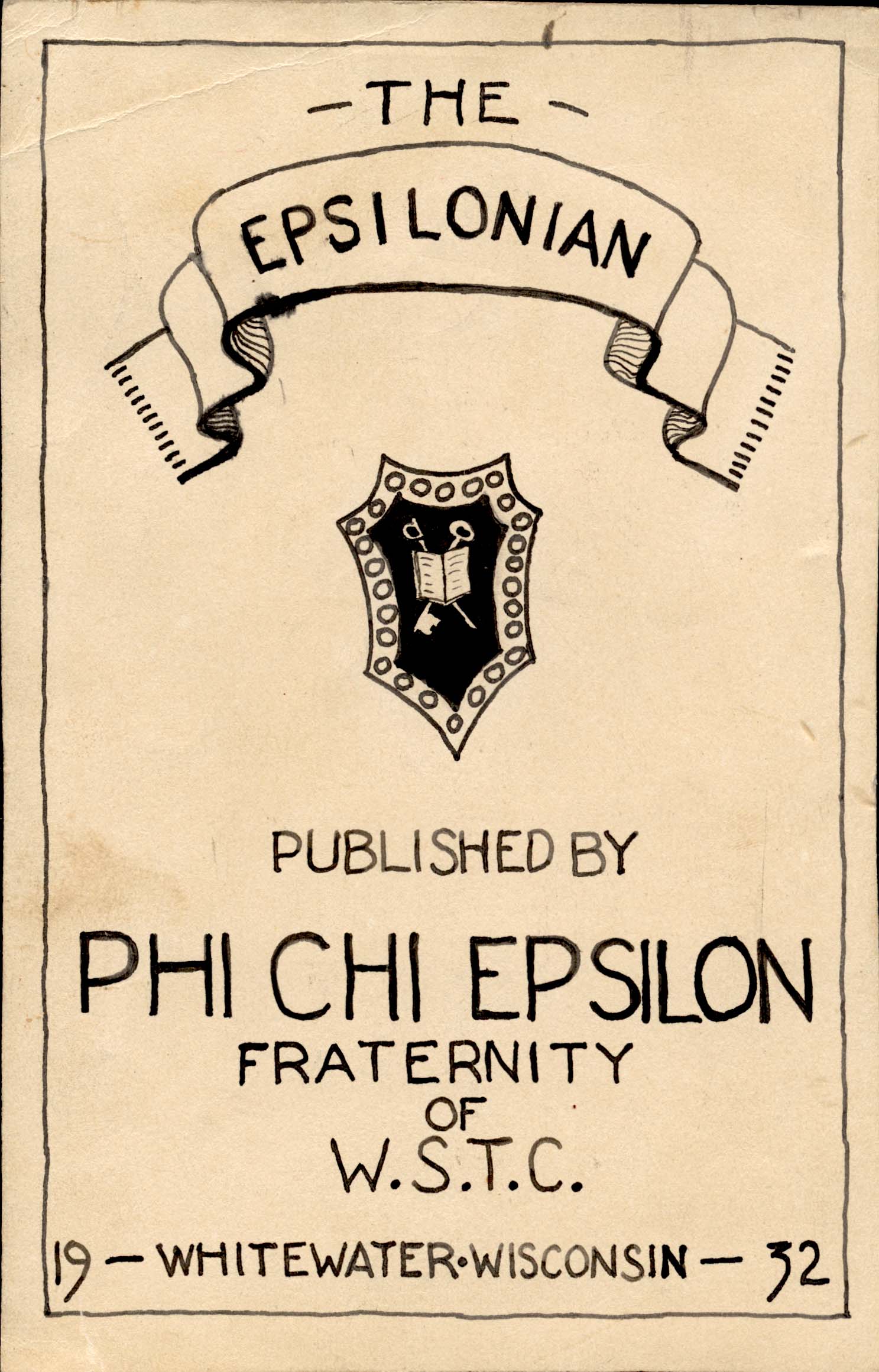 [1] Epsilonian scrapbook, Phi Chi Epsilon Records – UWW MSS 16, Anderson Library Archives and Area Research, Anderson Library, University of Wisconsin – Whitewater, Whitewater, WI.
[2] "Home," Phi Chi Epsilon, Accessed February 4, 2021. http://phichiepsilon.weebly.com/.
[3] "Normal School Fraternity Gives Delightful Party," Whitewater Register (Whitewater, WI.), May 14, 1921.