(Blog post co-authored by Library Student Staff Member, LaDae' McDowell.)
Kids at home? Going quarantine stir crazy? Can't seem to get the nieces and nephews to understand why physical distancing is important? Do you miss your students and wish to connect with them? Well, fret no further. Andersen Library is here to help.
Lately, we understand that this world pandemic has been challenging for most of us. We humans thrive on interaction, touch and social gathering. Parents thrive on the joy of snuggling up with their little ones and a good story. In the education setting, teachers and librarians thrive on reading to their students and connecting them to good books which is now a challenge due to COVID-19. Nonetheless, since things have gone online, there are still resources to help us all engage with good reads and stay connected with our loved ones and students.
The PreK-12 E-Books and Related Resources for Virtual Learning (Spring/Summer 2020) LibGuide provides a collection of Andersen Library databases, temporary sources for free e-books, and sites that have always provided children's e-books for free. Here you will find links to TumbleBook Library, Wisconsin Virtual Library, free e-books on Coronavirus and other additional resources. Many of the resources on this LibGuide are available to you even if you aren't a UW-W student or faculty member.
TumbleBook Library provides an alphabetical index to the books students can either read along to or listen to. Along with that, TumbleBook LIbrary has tabs that lead to different genres of books such as nonfiction books and graphic novels. There are also videos, language learning books, puzzles and games. Suppose you or your student clicked on the "Story Book" tab, there you will find new books, award winning books, best-sellers, and more! The options are endless and more than capable of keeping you and your learners invested and interested.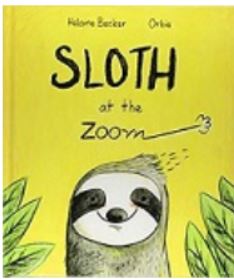 If you want more child-accessible books and information on Coronavirus/COVID, check this link out the New York Public Schools Library System Free eBooks collection. Here, you will find e-books on COVID as well as LGBTQ e-Books. If you scroll, you will see a plethora of books that will be sure to keep the interest of your learners, and the books are pdf printable. In your scrolling journey, you may come across books such as "Be a Coronavirus Fighter" by Songju Ma Daemicke & Helen H. Wu where your students learn how the virus began, how it treats those who are infected, transmission and more. If you click on the books, you will come to a page where you can not only read the book, but read comments of those who read the book and had something to muse about. Your young readers can participate and comment, as well!