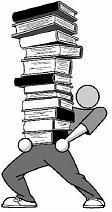 It's time for the annual Library Book Sale, sponsored by the Friends of the University Library!
April 14–17, 2008 (Monday – Thursday)
University Library Lobby
Mon. April 14: 6:00 pm – 8:00 pm (pre-sale for UWW faculty, staff, students & Friends only)
Tues.-Wed., April 15-16: 8:00 am – 8:00 pm
Thurs., April 17: 8:00 am – 4:00 pm (after that, buy a bag o'books!)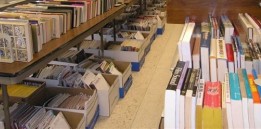 Something for everyone! Hardcovers, paperbacks (mysteries, romances, sci fi, historical fiction), non-fiction, classic textbooks, magazines, and more! Come 'n' get 'em while they last!