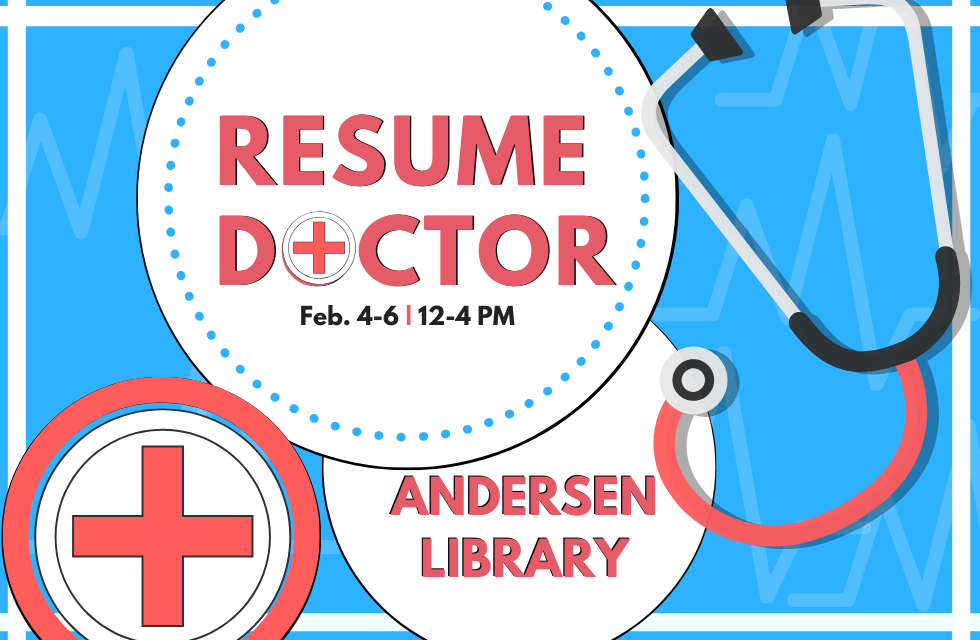 With the spring career fair having come quickly this week, what better way to prepare than revisiting and revamping your resumé?
That's what students did last week here at Andersen Library's 'Resume Doctor' event. On February 4th through the 6th from 12:00-4:00 pm, students were able to walk right in and get their resumés and portfolios looked over by the CLD experts. The best part is that these extensive "check-ups" were free of charge!
If you were unable to make during these times, don't worry! You can always make an appointment with a staff member at the Career and Leadership Development office to get your resumé reviewed.
To make an appointment just call (262)-472-1471 or visit UC 146.
Good luck Warhawks. Show those potential employers what you got!